Philippine Airlines' commitment for nine Airbus A350-1000s will comprise the higher-weight variant – similar to those ordered by Qantas for ultra-long-haul flights – as it eyes replacements for its medium-haul fleet.
Airline president Stanley Ng, who was speaking to FlightGlobal at the IATA AGM in Istanbul, adds that the new A350s – with deliveries expected to run from 2025 through 2027 – will not be direct replacements for its Boeing 777-300ER fleet.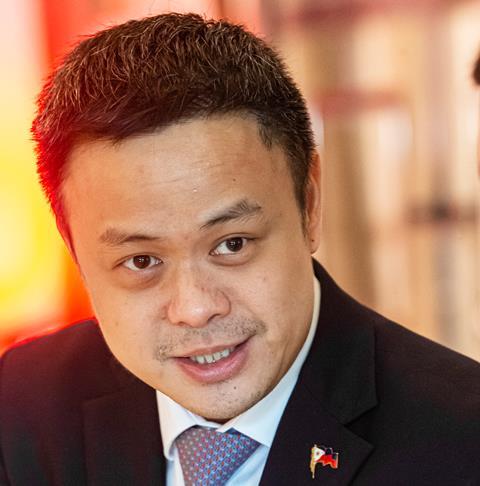 "[The 777s and A350-1000s] will operate side-by-side for a few years during the transition, and that gives us the flexibility to possibly extend the leases of some of our 777s… based on the economic situation in the next two or three years," says Ng.
The airline in early May signed a memorandum of understanding with Airbus for the nine jets – its first significant aircraft commitment since emerging from business restructuring.
The new A350s also add to an existing fleet of two -900s. PAL had operated a larger A350 fleet but cut back amid restructuring.
Ng says the "initial plan" will be to deploy the A350-1000s on flights to the USA, which he calls the airline's "bread and butter".
"Replacing the [777s] is one thing, but I think growing the network is also very important for us, especially in Europe," he tells FlightGlobal.
The airline exited the European market amid restructuring, citing stiff competition from regional carriers offering one-stop flights. Ng believes with the -1000s, the airline "has the advantage" of offering non-stop flights to Europe.
Ng adds that the airline is expected to kick off a medium-haul fleet replacement campaign "in three or four years", noting that A350-900s, 787s or A330neos are "all possibilities". The current medium-haul network is served by A330ceos.
PAL hopes to utilise more widebodies in regional flights within Southeast Asia and parts of East Asia, given limited slot capacity at its main Manila hub, says Ng.