An IATA survey has revealed significant frustration with Covid-19 travel restrictions, and that air travellers believe the freedom of travel should be restored.
The survey covered 4,700 respondents in 11 markets during September, and followed a similar survey in June.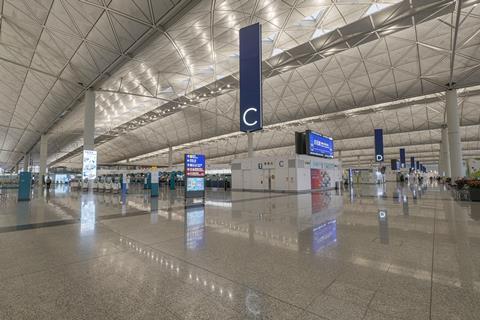 The updated survey shows that 67% of respondents feel that country borders should be open now, a full 12 percentage points higher than in June. Moreover, 64% felt border closers are unnecessary and are not effective containing coronavirus, up 11 percentage points in June.
"People are increasingly frustrated with the COVID-19 travel restrictions and even more have seen their quality of life suffer as a result," says IATA director general Willie Walsh.
"They don't see the necessity of travel restrictions to control the virus. And they have missed too many family moments, personal development opportunities and business priorities. In short, they miss the freedom of flying and want it restored. The message they are sending to governments is: Covid-19 is not going to disappear, so we must establish a way to manage its risks while living and traveling normally."
Quarantine continues to be the biggest barrier to travel, with 84% of survey respondents indicating they will not travel if it involves quarantine. The majority, 73%, feel that quarantine should we waived if a person tests negative for Covid-19, and 71% feel that a Covid-19 vaccination should absolve the quarantine requirement.
IATA found, however, that 87% of respondents are comfortable wearing masks on flights, and 88% feel airline staff are doing a good job enforcing Covid-19 rules. Walsh also adds that passengers find the existing travel rules too complex.
"There is a message here for governments," adds Walsh. "People are willing to be tested to travel. But they don't like the cost or the inconvenience. Both can be addressed by governments. The reliability of rapid antigen tests is recognised by the World Health Organization (WHO). Broader acceptance of antigen testing by governments would reduce inconvenience and cost—costs that the WHO's International Health Regulations stipulate should be borne by governments."
IATA's findings (4,700 respondents, 11 markets):
67% of respondents felt that most country borders should be opened now, up 12 percentage-points from the June 2021 survey.
64% of respondents felt that border closures are unnecessary and have not been effective in containing the virus (up 11 percentage points from June 2021).
73% responded that their quality of life is suffering as a result of COVID-19 travel restrictions (up 6 percentage points from June 2021).
A person has tested negative for COVID-19 (73% in September compared to 67% in June)
A person has been vaccinated (71% in September compared to 68% in June).
75% of respondents indicated that the cost of testing is a significant barrier to travel
80% believe that governments should bear the cost of testing
77% see the inconvenience of testing as a barrier to travel
87% believed protective measures are well implemented
88% felt airline personnel are doing a good job in enforcing COVID-19 rules