Portugal's Council of Ministers has approved a decree to formally launch the re-privatisation of TAP Air Portugal under which it plans to sell at least a 51% stake in the national carrier.
The decree outlines five key objectives which includes the growth of both TAP and the national hub in Lisbon; ensuring investment and employment in the aviation sector; developing point-to-point operations and unused capacity at Portuguese airports – particularly Porto; as well as maximising the price for the stake.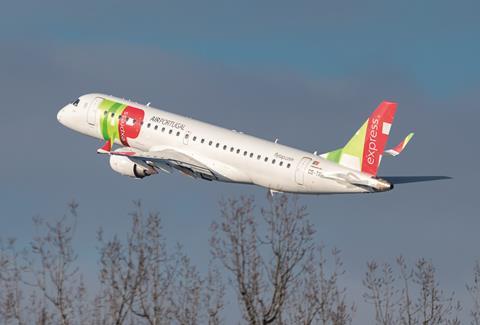 Portuguese finance minister Fernando Medina says: "The privatisation of TAP is justified as long as we can increase the contribution that the company makes to the economic growth of the country.
"We are very clear. We want scale investors in the aeronautical sector, by themselves or in consortia led by them, that are aligned with our strategic objectives. We do not intend to attract pure investments of a financial nature that will seek to enter TAP and then later sell it, or else be able to divest parts and in the background withdraw TAP's strategic contribution to the country."
Infrastructure minister Joaa Galamba stresses this is the "appropriate time" to launch the sale process given the positive results of TAP and heightened consolidation activity in the industry. TAP last year posted its first net profit since 2017, while all three major European airline group have indicated their potential interest - depending on terms of the sale - in TAP.
Portugal will now select advisors for the sale as well as initial talks with potential investors. It aims to present more detailed plans for the privatisation to ministers by the end of this year or early in 2024.
Alongside the stake for a strategic investor, a further 5% of shares will be set aside for employees.