HSBC Global Research believes China's three largest carriers could return to the black as early as the quarter ended 30 June, amid "robust travel demand" and rising airfares.
In a report dated 2 May, HSBC also reiterates its forecast that the 'Big Three' – comprising Air China, China Eastern Airlines and China Southern Airlines – will be profitable for the full year.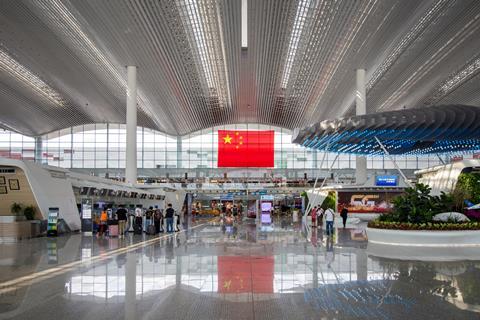 The report comes as the three carriers put out their financial results for the first quarter of 2023, in which they significantly trimmed their operating losses amid an uptick in travel demand after China eased its zero-infection strategy.
HSBC in its report notes that while revenue for 'Big Three' increased significantly, it did not keep pace with the increase in traffic.
"Given the increase in domestic fares, we think the slower revenue growth was likely due to much weaker cargo and international yields," the report states.
Domestic travel demand has skyrocketed since the start of the year when Beijing scrapped much of its travel restrictions. Citing data from online travel agents, HSBC notes that airfares for the week-long Labour Day holidays (between 29 April and 3 May) "have increased above 2019 levels".
It reiterated earlier estimates that domestic recovery will swing the 'Big Three' back to profitability, as yields go up on the back of capacity tightening.
"However, we caution that the pickup in international travel will be slower, as capacity ramp-up is constrained by bilateral negotiations on air rights between China and other countries, visa policy, and limited ground handling ability in foreign airports," the report adds.