Qantas chairman Richard Goyder is to step down in late 2024, in the latest leadership shake-up at the embattled carrier as it works to repair its tattered reputation.
The airline on 11 October said Goyder will retire before the airline's annual general meeting in October 2024, adding that the move was necessary "in recognition of the reputational issues facing the group and to support restoration of trust in the company".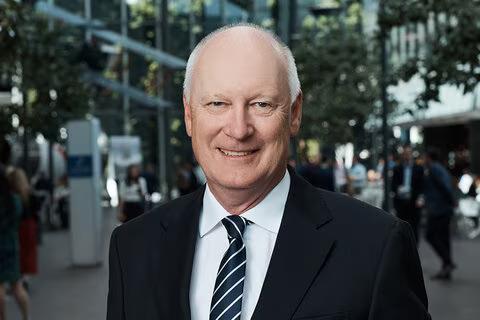 Goyder, who in recent weeks defended his position, now joins former Qantas chief Alan Joyce in leaving the embattled carrier. Joyce stepped down abruptly in early September – months ahead of his planned retirement – amid mounting public anger over a string of controversies.
The airline is facing legal action from Australian competition regulators for allegedly selling seats on thousands of flights between May and July 2022 that never took off. The Australian High Court also found that Qantas's sacking of thousands of ground handlers during the pandemic was illegal.
Acknowledging that "mistakes were made" over the past few months, Goyder says: "Qantas has gone through an incredibly difficult period since our operation was grounded during the pandemic. The recovery has not been easy, and mistakes were made. We again apologise for those times where we got it wrong."
Still, Goyder insists the airline remains "in a very strong position to overcome its current challenges". He also voiced his support for new airline chief Vanessa Hudson, who took helm following Joyce's resignation.
Qantas has begun the process to appoint a new chairman and new non-executive directors.
Apart from Goyder, three more directors will be stepping down from the board within next 12 months: Michael L'Estrange, who previously disclosed plans to retire in November, as well as Jacqueline Hey and Maxine Brenner, who will retire in February "to facilitate further renewal".
"Once the new directors are in place, the board is expected to have an average tenure of around three years at the 2024 AGM, providing a balance of fresh leadership with necessary continuity," states Qantas.
Goyder was appointed as chair in 2018, a year after he joined the airline's board. Before that he led Australian conglomerate Wesfarmers, which owns major brands such as KMart and Target Australia.