Qantas and fuel giant BP will explore carbon emission reductions and sustainable aviation fuel development.
Under the partnership, both parties will "explore opportunities and projects in areas including advanced sustainable fuels, advocacy for further decarbonisation in the aviation sector, renewable power solutions and generation, carbon management and emerging technology", says Qantas.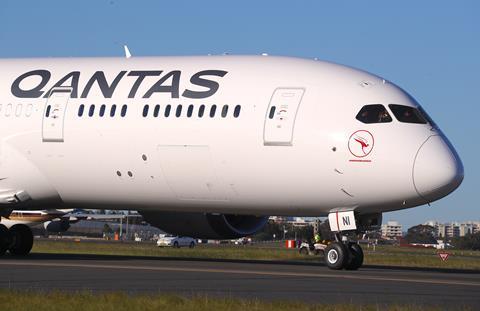 The carrier has set a goal to be net carbon neutral by 2050, says Andrew Parker, Qantas Group executive government, industry and sustainability.
Parker adds: "Airlines globally have a responsibility to cut emissions and combat climate change, particularly once travel demand starts to return. The Qantas Group has set some ambitious targets to be net carbon neutral by 2050 and while offsetting emissions is a big part of that in the next few years, longer term initiatives like building a sustainable aviation fuel sector in Australia, are key."
Qantas, which runs a carbon offset programme for travellers, has also committed to investing A$50 million ($38.1 million) over the next 10 years to help develop a sustainable aviation fuel industry.
BP executive vice president for regions, cities and solutions William Lin adds: ""At BP, we're focusing on working with corporates in key industrial sectors that currently have significant carbon emissions to manage and need to decarbonise – sectors such as aviation. By bringing our complementary capabilities together, we can help each other, and our customers, move at a faster pace on the energy transition journey."