Qantas expects to return to pre-pandemic capacity on it international network by March 2024, amid a ramp-up in flying that will also see the airline lease two Airbus A330s from Finnair to meet demand.
In an update issued 19 May, the Australian carrier says it is also in the process of bringing back more aircraft, including an additional A380 by the end of the year.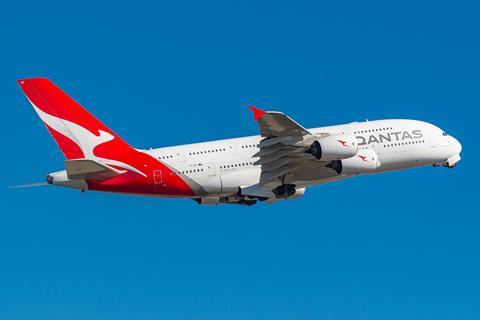 In the past six months it has returned five aircraft to international operations, and has taken delivery of a new Boeing 787-9 – its first new aircraft since the pandemic.
To bolster capacity, the airline has tapped on fellow Oneworld alliance member Finnair for the lease of two A330s, which it says will operate selected flights between Sydney and Singapore, as well as Bangkok from late-October. Qantas says the additional leases will "free up… aircraft and crew to boost flying elsewhere".
Qantas adds that the jets will be wet-leased for the first two-and-a-half years, before switching to a dry lease from late-2025 for another three years.
According to Cirium fleets data, Finnair has a fleet of eight A330-300s powered by GE Aerospace CF6 engines. These jets are aged between 12 and 14 years old.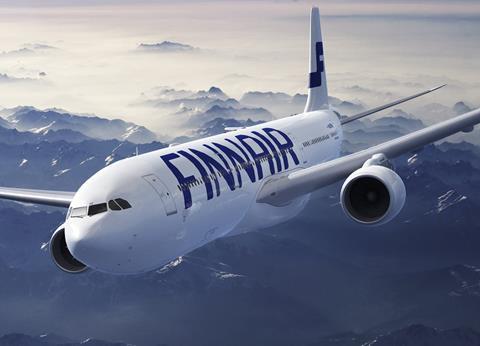 Qantas will also activate its options for more Embraer E190s on wet lease from charter operator Alliance Aviation. In total, 22 of 30 E190 lease options have been exercised, up from 18 previously.
The newly-announced capacity ramp-up will see Qantas add 1 million seats system-wide from end-October for a 12-month period. This will take capacity to pre-pandemic levels by March 2024, up from the present 84%.
The capacity update comes as the airline prepares to launch a series of trans-Pacific flights, including flying from Sydney to New York via Auckland in June. The airline will also resume flying between Melbourne and Hong Kong during the same month.
Says Qantas chief Alan Joyce: "The rebound in demand for international travel since borders reopened has been incredibly strong and this boost to our network will add hundreds of thousands of seats in time for the busy Australian summer holiday period."
Still, Joyce points out there is "still a mismatch between supply and demand for international flying", even as airlines around the world work to restore capacity.
From October, the airline will add frequencies to destinations in North America, Asia as well as within the Pacific and Tasman regions.
Flights between Melbourne and Los Angeles, as well as the newly-launched Sydney-Auckland-New York will see additional flights, with the former route seeing an increase in A380 flights.
Within Asia, Qantas is to add more flights from Sydney to Shanghai, Hong Kong, Singapore, as well as from Melbourne to Delhi, Singapore and Hong Kong.
Separately, the airline says it has begun construction for its new flight training centre in Sydney, which will have up to eight full motion simulators for four Airbus and two Boeing types covering the A320, A330, A350, A380, 737-800, and 787.
The new centre, which will be operational by early 2024, will be located near Sydney airport and provide training for up to 4,500 new and current Qantas and Jetstar pilots.
Story updated to include information about Qantas flight training centre.