Qantas shareholders have overwhelmingly voted against the airline's proposed executive remuneration plan, dealing the embattled national carrier another blow amid a challenging year.
At the opening of the airline's annual general meeting held in Melbourne on 3 November, airline chair Richard Goyder said there would be an "overwhelming" vote against its remuneration report, a "complete reversal" from the high level of support it received in past meetings.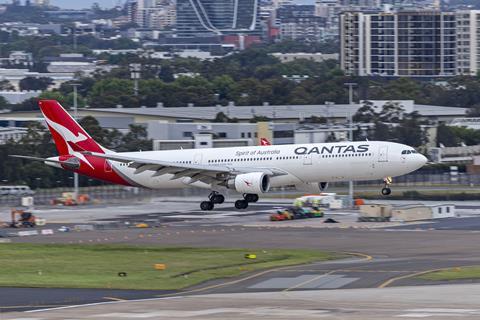 By the close of the meeting, about 80% of shareholders voted against the airline's remuneration report, which details executive pay packages.
While the vote is mostly symbolic in nature, if it is repeated a second time next year, shareholders can – under Australian law – hold a separate vote on whether to remove the board.
According to media reports, shareholders pressed the airline's board and senior management about its string of controversies such as customer service issues, as well as a legal battle with the Australian competition regulator for the alleged sale of thousands of seats on flights that never took off.
The string of controversies led to the abrupt resignation of previous chief executive Alan Joyce months before he was due to retire, and a reshuffle in the airline's board of directors. Goyder himself will step down at the next annual general meeting, which will be held in a year's time.
Goyder, in his opening remarks, acknowledged the unhappiness among the shareholders: "[We] hear the message this strong vote sends, particularly in response to broader frustration with past events, and it galvanises our efforts to restore your confidence."
Together with new CEO Vanessa Hudson, Goyder apologised for the airline's service shortcomings, pointing out that the issue was not unique to Qantas but also across the wider sector.
"it's clear there has been a substantial loss of trust in the national carrier… and we understand why. There are things we got wrong, [things] we should have handled better, [things] we should have fixed, faster. And for all of those, we apologise," says Goyder.
Hudson, for her part, says the airline is working on being "easier to deal with", including reviewing its existing policies to "make sure they are fair".
"Reflecting on what I've heard, the disappointment and frustration is clear. As [Goyder] said, there are many things – big and small – that we didn't get right. For that, we have sincerely apologised to our customers and people, and I apologise to you, our shareholders, today," Hudson says.