Qantas Airways and low-cost unit Jetstar have outlined their plans for Sydney's new airport, which is to open in late 2026.
An agreement with Western Sydney International (WSI) Airport will see both carriers operate domestic services from the new airport, says Qantas.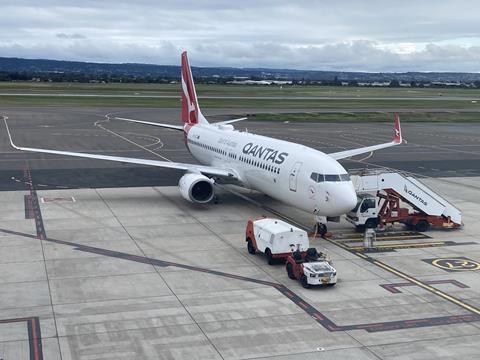 Within the first year of operations, Jetstar will operate 10 and Qantas five aircraft from thew new airport, serving cities such as Brisbane, Gold Coast, and Melbourne.
Qantas expects these aircraft to carry four million passengers and 25,000 flights annually. Within one year of opening, the airport will become Qantas Group's sixth biggest airport.
"In just over three years Qantas and Jetstar will take off from Western Sydney connecting one of Australia's fastest growing areas through direct flights across the country," says Qantas chief executive Alan Joyce.
"As we take delivery of more aircraft and expand our fleet, we see Western Sydney Airport as a significant growth opportunity for the Group, which will complement our existing operations in the Sydney basin and nationally."
He adds that the new airport will have no curfew and is designed for faster aircraft turnarounds.
In addition, WSI chief executive Simon Hickey says that the airport is designed for growth and will eventually be Sydney's largest airport.
"We have a roadmap to grow to 82 million annual passengers, around the size of the world's major airports, such as Dubai and London Heathrow," he says.
Moreover, WSI and airlines are developing projects in Western Sydney that can supply sustainable aviation fuel for flights operating from the airport.