Qantas International wants to tear up an existing labour agreement with long-haul cabin crew, which it feels does provide the rostering flexibility necessary as international air travel starts to recover.
The airline has appealed to Australia's Fair Work Commission to terminate the agreement, and to change what it calls "restrictive and outdated rostering processes."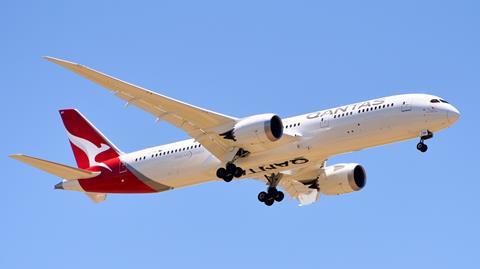 Qantas' appeal to the Fair Work Commission follows six months of fruitless negotiations with the cabin crew union, the Flight Attendants Association of Australia (FAAA). The move follows the union's nearly unanimous rejection of a revised deal put forward by Qantas.
"The rejected four-year deal included a pay increase and increased allowances," says the airline.
"It also sought to simplify complex and historical rostering conditions that meant around 20 per cent of more than 2,500 long haul crew could only be used on a single type of aircraft – which is unworkable as the airline seeks to recover from Covid."
Qantas deploys the Airbus A330, A380, and Boeing 787-9 for long-haul services.
The carrier adds that a counterproposal by FAAA would have cost A$60 million ($58 million) over four years, which it found "unworkable."
Qantas appears to be in a strong position. In late 2021 the Fair Work Commission ruled that Qantas's position that it needs greater flexibility is valid.
"We're seeking termination because we can't effectively run our business without the rostering changes we desperately need to properly restart our international network in a post-Covid world," says Qantas International chief executive Andrew David.
"The challenges facing airlines are pretty obvious and, even though we're flying internationally again, it's clear that we have to operate in a more agile and flexible way than we did pre-Covid in order to recover and match customer demand. The level of complexity we're dealing with is huge."
FlightGlobal has reached out to FAAA for comment.