The heads of Australian arch-rivals Qantas and Regional Express have again traded barbs in the latest escalation of a bitter dogfight between the two carriers.
In separate, harshly-worded columns published days apart in the Australian Financial Review, Rex deputy chairman John Sharp and Qantas group chief Alan Joyce did not mince words in criticising each other.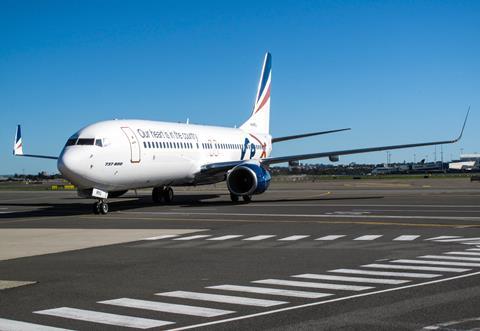 Sharp fired the first salvo on 21 April, in an opinion piece titled 'No Mr Joyce, Qantas' 'best game' doesn't beat Rex', where he responded to comments made by Joyce that "when Qantas plays its best game, it always wins".
Reiterating the point that Qantas had always tried to "discredit" Rex and "cast doubts about Rex's viability", Sharp claimed that the Australian flag carrier as "technically insolvent", amid a collapse in travel demand resulting from the coronavirus pandemic.
Noting that the Oneworld carrier "continues to burn cash at an alarming rate", he wrote: "Qantas is now so desperate that it is willing to risk universal ridicule just to get its hands on more cash at any cost."
Sharp also charged that under Joyce's watch, Qantas "has chalked up one of the biggest corporate losses in Australian history", and that while Qantas "likes to brag how strong it is" financially, it was a "disturbingly similar" sentiment shared by Virgin Australia right before it entered voluntary administration.
"Rex's patience has a limit. It is now time to set the record straight," said Sharp.
'PROPELLERS ARE LITERALLY FALLING OFF': JOYCE
Two days later, Qantas' Joyce fired off a terse response, criticising its rival's "tantrum" and even taking potshots at the carrier's safety record.
"[Rex is] well known for throwing tantrums when things don't go their way – like threatening to stop flying to certain regional towns but continuing to do so anyway," wrote Joyce, going on to note that Rex has repeatedly blamed Qantas for "trying to shatter confidence in their viability".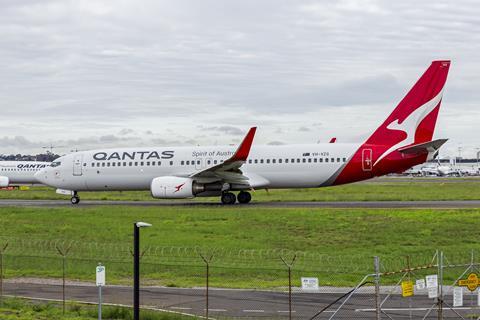 Joyce also called out Sharp's reticence in disclosing how well its newly-launched mainline jet operations were performing.
In March, Rex began operating domestic trunk routes with a fleet of Boeing 737-800s. It most recently took delivery of its sixth 737, and plans to further expand its fleet of jet aircraft and mainline network.
"In March, [Sharp] told media that passenger numbers on their new jet services are 'better than expected' but declined to give any detail. When confronted with figures showing aircraft were only 20% full, he said competitors were spying. Not that the figures were wrong – but that people were daring to look," Joyce wrote.
On Sharp's claims about Qantas' precarious financial situation, Joyce said: "Perhaps if you're used to running a small company, the accounts of a large company can be confusing. Otherwise, it begs the question whether Mr Sharp is trying to mislead the market about Qantas' financial position."
He charged that Rex has "presided over the worst launch of a new jet airline in Australia's aviation history, with empty aircraft and announced routes never flown".
"This despite them insisting now was the perfect time for such a venture and – like the knight from Monty Python – that any setback is just a flesh wound," said Joyce, referencing the movie Monty Python and the Holy Grail.
Joyce then alleged that Rex had the "dubious distinction" of a shoddy safety record, saying that the carrier "failed to invest in your fleet and propellers are literally falling off".
"What will Rex do in the coming years when its Saab fleet reaches the end of its functional life?" wrote Joyce.
Joyce was apparently referring to a propeller separation incident that occurred to a Rex Saab 340B in March 2017, where the right General Electric CT6 turboprop engine experienced vibrations while flying from Albury to Sydney.
The crew decided to shut the engine down after vibrations worsened. During this procedure, the propeller separated, falling into forested terrain 19km southwest of Sydney, where it was later located by police. No one was injured during the incident, and the Saab 340 landed safely at Sydney.
Since then, Rex has adjusted its engine maintenance manuals to include more detailed inspection of the propeller gearbox shaft.
With international borders still closed for a foreseeable period of time, competition in Australia's domestic air travel market is heating up. The Rex-Qantas feud is not new, but it has intensified of late amid growing domestic travel demand, as well as Rex's foray into mainline operations.