Australia's Regional Express (Rex) has waged a war of words with arch-rival Qantas over the latter's regional network expansion, as it prepares to commence mainline domestic operations in the coming weeks.
The bitter tit-for-tat comes as Rex announced a "major revamp" of its regional network strategy, which it claims was prompted by Qantas' "aggressive, predatory moves" on regional routes.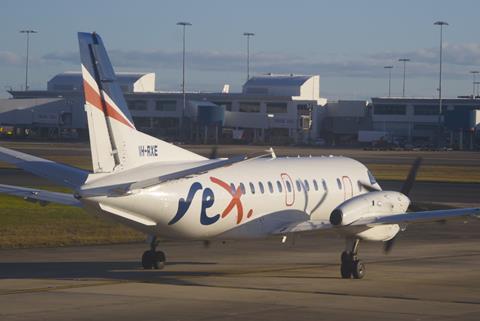 Qantas, which later responded to Rex's criticism, had on 19 February announced new routes and additional capacity to the northern coast of New South Wales state — the latest in a series of regional network expansions in recent months — as it looks to tap into domestic travel demand.
Days later, Rex, whose regional operations are focused on the Australian eastern states, called out its rival's tactics.
In a statement released on 22 February, Rex deputy chairman John Sharp did not mince words: "Qantas has clearly embarked on a deliberate strategy of moving into Rex's routes that can only support one regional carrier in an attempt to intimidate and damage Rex in its traditional regional market, hoping that Rex would be a less formidable competitor in the domestic market."
Sharp adds that while Rex will continue to "stand its ground" on routes that sees it come into competition with Qantas, it would — "with a heavy heart" — have to discontinue five other regional routes by the end of March, when federal funding support ends.
The carrier will also roll out two additional regional routes within the New South Wales state, which compatriot Virgin Australia had vacated. Both the routes — from Sydney to Coffs Harbour and Port Macquarie — will see Rex compete with Qantas.
Sharp notes that Rex is also mulling the launch of four other regional routes where Qantas "is the sole or dominant carrier".
The same day Rex unveiled its regional strategy, QantasLink chief John Gissing retaliated, calling the outburst "a classic Rex tantrum", adding that "it feels like Rex is trying to blame Qantas for other challenges they may be having".
Says Gissing: "Rex's idea of competition is that it's something that happens to other people, because they believe they have an enshrined right to be the only carrier on some regional routes. The fact is Rex is receiving millions of dollars in bespoke government assistance for its regional operations at the same time as it's acquiring new aircraft to fly between capital cities."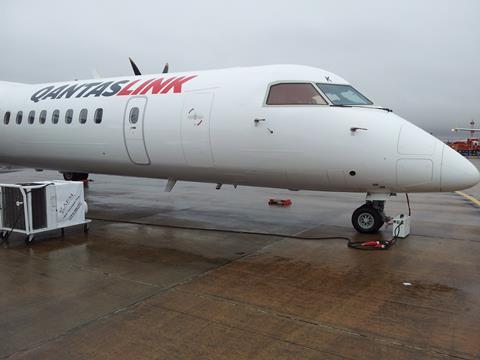 The Rex-Qantas feud is not new, but it has intensified in recent months amid growing domestic travel demand, as well as Rex's foray into mainline operations, which it will commence in March.
Qantas group chief Alan Joyce had previously dismissed the threat posed by Rex on mainline operations, noting that Qantas and its low-cost unit Jetstar have "massive scale" compared to Rex, and that Rex would be a "long distance behind" in capturing its share of the domestic market.
In a subsequent interview with FlightGlobal, Rex chairman Lim Kim Hai says it was clear Qantas was "distressed" by the airlines's imminent domestic operations.
"I think what they want to do is weaken us in the regional market to hopefully collapse us in the domestic market," Lim said earlier in the month.
In December, Rex lodged a complaint with the country's competition watchdog for Qantas' "opportunistic strategy of flooding the regional airline market with excess capacity", after the latter rolled out a series of new regional routes, most of them out of Melbourne.