Australia's Qantas will start retiring its fleet of Airbus A380s from around 2032, with the superjumbo to be replaced by new A350-1000s.
The announcment of the A380's retirement date comes as the airline places orders for 12 -1000s and another 12 Boeing 787s – comprising eight -10s and four -9s – to replace its aging fleet of A330s.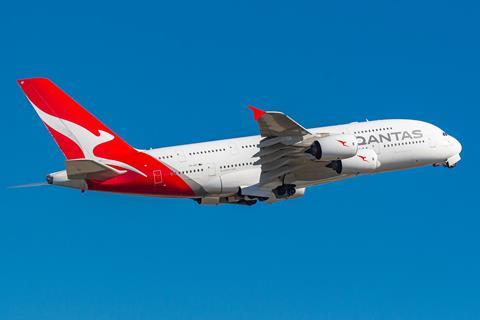 Deliveries of the 24 aircraft will start around 2026-2027, with Qantas holding additional purchase rights over the next 10 years with Airbus and Boeing "to give flexibility for future growth".
This includes the longer-term replacement of its A380s, which recently underwent cabin refurbishment, from around 2032.
Qantas has 28 A330s, both -200s and -300s, which operate mostly international flights to Asia.
The order – disclosed alongside its annual results on 24 August – arrived months earlier than expected, amid a post-pandemic surge in aircraft orders for the two airframers.
Qantas finance chief Vanessa Hudson said in June that the airline would only kick off the A330 replacement campaign in the second-half of this year.
Speaking at the IATA annual general meeting in June, Hudson, who takes over as airline chief in November, also acknowledges that there is "significant demand" for widebodies among airlines globally.
The latest order is the Oneworld carrier's third major aircraft commitment in two years as it undertakes an extensive fleet renewal programme.
In 2021, Qantas Group, which also comprises low-cost unit Jetstar, placed a large order for Airbus narrowbody aircraft, including the A220 and long-range A321XLR.
Months later, it firmed up orders for A350-1000s as part of its 'Project Sunrise' endeavour, which will see the roll-out of nonstop, ultra-long-haul flights from Australia's east coast to New York and London.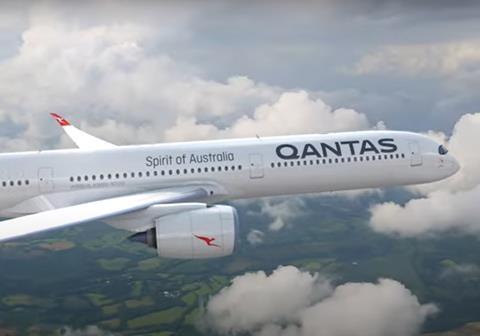 Providing an update into fleet renewal plans, Qantas says it is on track to receive its first A220 by the end of 2023, though subsequent deliveries face a four-month delay "due to supply chain disruptions".
By the end of the year, the airline is expected to induct the first of several mid-life A320ceos, which will be deployed for charters. They will also serve with Singapore-based low-cost unit Jetstar Asia.
As for the A321XLRs, Qantas says the first example will enter Jetstar's fleet by end-2024, with deliveries for another 20 A321LRs and A321XLRs to run through 2029.