Australia's Regional Express is seeking advice on legal recourse against Qantas, for what it alleges as anti-competitive behaviour in the form of capacity dumping and predatory practices.
"Since Rex's announcement in June last year of its foray into domestic routes, Qantas has tried to intimidate Rex by commencing services into nine regional routes in competition against Rex," Rex says in a media statement dated 27 July.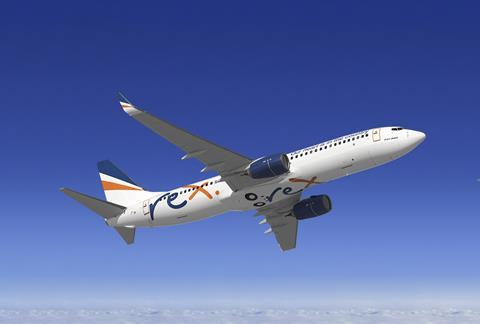 "These routes were just marginal for one carrier and certainly too small for two operators especially for a carrier using aircraft that has twice the capacity".
The operator adds: "When this failed to make Rex withdraw from domestic expansion, Qantas then dumped 80% extra capacity on Rex's domestic launch route in March this year, even though February's load factor for this route was only about 55%."
Rex previously lodged formal complaints with the Australia Competition and Consumer Commission on the same matter.
In the statement, Rex's deputy chairman John Sharp took issue with Qantas seeking additional bailout funds from Australia's federal government, stating that Qantas "has already received about A$2 billion ($1.5 billion) commitments in federal and state assistance".
"Qantas is already the recipient of one of the biggest bail-outs in Australian corporate history even though it has performed badly in comparison to other global airlines over the past 12 years," Sharp says.
"It would be an irresponsible use of public funds to provide Qantas with even more government money when they have demonstrated no hesitation in using taxpayer funds to finance lossmaking predatory activities that are designed to destroy competition."