Ambitious Saudi Arabian start-up Riyadh Air has today unveiled its second livery.
Riyadh Air, which launched its first livery in June, has disclosed the second colour scheme in a social media posting. It features a lavendar white fuselage and indigo tail, the latter an echo of the colour used on its first purple livery.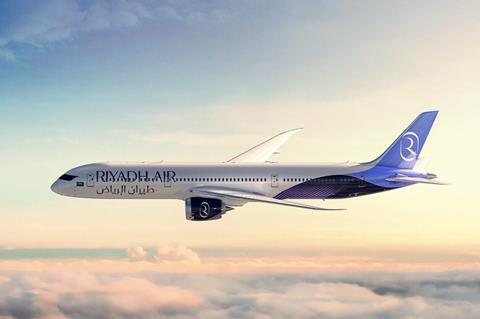 Riyadh Air, which aims to launch flights in 2025, has already placed a major order for Boeing 787s and is set to announce a major narrowbody order shortly.
Tony Douglas, chief executive of Riyadh Air, says: "As the largest start-up in commercial aviation in decades we are delighted to unveil to the world Riyadh Air's second livery which will be unmistakable when it takes to the skies in 2025 as we become one of the first international carriers to have permanent dual-liveries on an active fleet."