RwandAir expects Qatar Airways to finalise its 49% stake in the carrier in the coming months, clearing the way for the African operator to launch a new business plan.
Speaking at the IATA AGM in Istanbul on 5 June, RwandAir chief executive Yvonne Makolo acknowledged there had been a delay to Qatar Airways finalising the deal, which was first announced in early 2020, largely caused by the Covid-19 pandemic and Qatar's hosting of the FIFA World Cup.
"But now things are moving," Makolo states. "We are on the tail end of finalising it and hopefully in the coming months we should do that.
"Even prior to that we are working on on different initiatives, whether it's the extended codeshare, whether it's cargo," she adds.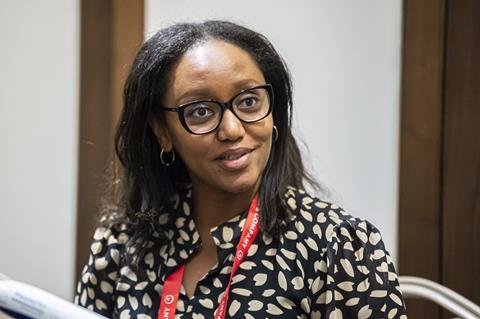 Once the deal is in place, RwandAir will launch a new business plan, which Makolo says will address topics including the Kigali-based carrier's future fleet.
The airline has previously indicated that it intends to double its fleet in the coming years, from the 12 aircraft it operates today.
RwandAir may also look to join Qatar Airways in the Oneworld alliance.
"Nothing has been concluded yet but logically we would want to join the same alliance," she says.