Ryanair group chief executive Michael O'Leary says he was "somewhat misquoted" in a series of recent news articles that suggested he believed the "era of cheap air fares" had come to an end.
Speaking during the launch of the low-cost giant's UK winter schedule on 30 August, O'Leary clarified that while higher oil prices mean "really cheap and cheerful air fares" will be rare "for the next couple of years", he was only referring to tickets at the very bottom of Ryanair's pricing range.
"The era of low fares is not over," he says. "But I do think the era of £9.99, really cheap and cheerful air fares is probably gone for the next couple of years while we're all dealing with much higher oil prices."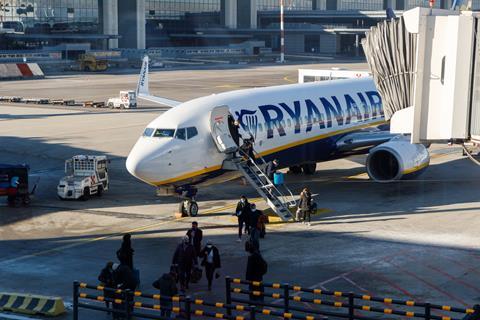 Still, O'Leary predicts "you will get lots of £14, £15, £20, £25 air fares – not just this winter but into next summer as well".
He claims such fares are "a fraction" of what Europe's big network carriers are charging.
On average, O'Leary expects Ryanair's fares to rise from around €40 (£34) today to around €50 over the next five years.