Ryanair has lost a legal challenge against the provision of financial support to Austrian Airlines on state-aid grounds.
In a ruling on 14 July, the General Court of the EU rejected a call from Ryanair and Laudamotion for the annulment of a €150 million ($177 million) subordinated convertible loan to the Vienna-based carrier that had been provided by the Austrian government.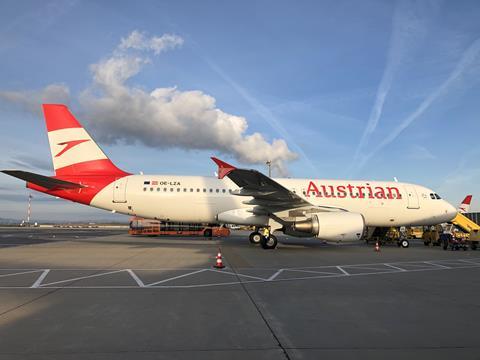 The measure was part of a financial package of €600 million which included a €300 million loan from local banks and a €150 million equity investment by parent company Lufthansa.
On 6 July 2020, the European Commission approved the measure under its temporary state-aid framework, put in place to allow governments to compensate companies amid the Covid-19 pandemic.
The court dismissed Ryanair and Laudamotion's argument that the Commission had not examined all the aid measures granted to the airlines in Lufthansa Group or the relationship between them, and ruled that the aid did not constitute "overcompensation".
It says that under a deduction mechanism, applicable to all the measures adopted in favour of Lufthansa, the overall aid granted by Germany to the entire group was reduced by the aid granted by other states to a particular company within it, so that the overall amount received by the group remained the same.
The Commission, it adds, had already taken into account all the aid measures granted to the airlines forming part of Lufthansa Group, including Austrian, and the relationship between them.
"In that regard, the General Court emphasises that, in the Lufthansa decision, all the additional aid measures granted or proposed in favour of the airlines in the Lufthansa group had been considered to be limited to the minimum necessary to restore the capital structure of the Lufthansa group and to ensure its viability," it states.
In so far as the difference in treatment established by the measure at issue between Austrian and the other airlines operating in Austria may amount to "discrimination", it was justified in the circumstances, the court has decided.
It observes that in view of the "essential role" played by the airline for the connectivity of the country, the difference in treatment in its favour is "appropriate for the purpose of remedying the damage suffered by that company as a result of the travel restrictions and other containment measures amid the Covid-19 pandemic and does not go beyond what is necessary to achieve that objective".
Ryanair says it will appeal the ruling.