IATA director general Willie Walsh has criticised airports – and Schiphol in particular – for continuing to raise charges amid doubts about the quality of service they are offering.
Delivering his opening address at the association's AGM in Istanbul, Walsh took aim at "grievous examples" of airports and ANSPs "shifting the costs of their inefficiency" to airlines, reserving some particularly strong criticism for the Amsterdam hub.
"I can now confirm that Schiphol Airport has no shame," Walsh states. "After a self-made operational disaster in 2022 the airport continues its three-year 37% charges hike – with 12% this year."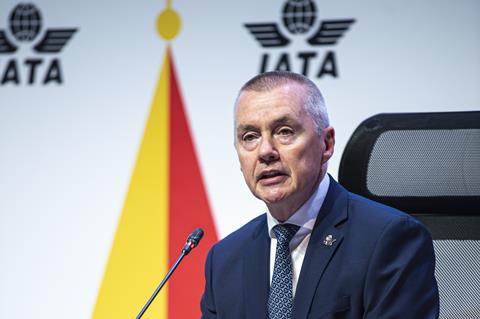 Schiphol was one of a number of airports globally to have operational challenges in 2022, often relating to a lack of staff. Amid those challenges, Schiphol chief executive Dick Benschop stepped down in September.
Walsh also criticised hikes in charges at South Africa's airports and among ANSPs in Europe.
"With such bad behaviour on open display, calls for lighter touch economic regulation of our monopoly suppliers must not be taken seriously by any government," he states.