Qantas' chairman Richard Goyder has defended the airline's performance in recent months, as he hit back at critics of embattled airline chief Alan Joyce, who has faced renewed calls to step down.
In a strongly-worded commentary piece published in the Australian Financial Review, Goyder acknowledged that while the operational woes – including flight cancellations and lost baggage – were "unacceptable", the airline is "well on the way to fixing it".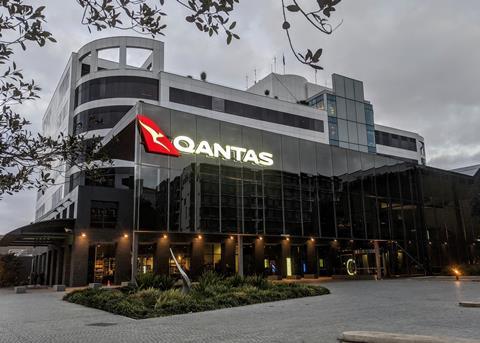 He argues that the airline industry at large is facing the same issues that Qantas is facing.
"This is what happens when you shut down an entire sector for more than two years. Companies make deep cuts to survive. Skilled people walk away because the uncertainty seems endless. And then it suddenly has to spring back to life with all the precision of a Swiss watch at the same time Covid-19 is driving high levels of sick leave," Goyder writes.
He also hailed Qantas chief Alan Joyce and the airline's senior management team, noting that they have "done exceptionally well", and that any suggestion the leadership team is lacking "is like saying the pandemic never happened".
Says Goyder: "Anyone who understands the industry thinks Alan [Joyce] and his team have done exceptionally well to steer the airline through a crisis that sent other airlines (and their creditors) packing."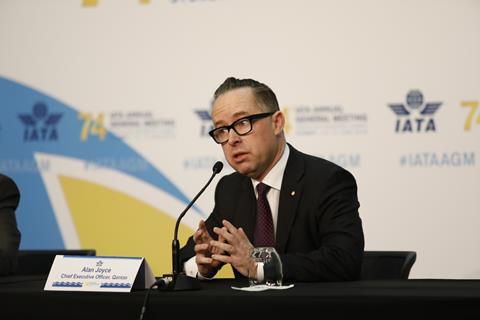 From long call centre waiting times, to frequent delays and cancellations, to mishandled baggage, the Oneworld carrier has come under flak for its subpar service standards, as it struggled to cope with a surge in demand with borders reopening.
The airline suffered a steeper underlying loss for the year to 30 June, with combined losses for over two years of the pandemic amounting to an eye-watering A$7 billion ($4.7 billion).
Goyder's 900-word opinion piece also took sought to "set the record straight" on "common criticisms", including on its decision to outsource all baggage handling services, as well as on high fares.
On the latter issue, Goyder attributes the spike in airfares to record fuel prices, as well as a mismatch between capacity and demand.
"Fares also reflect the fact there is less capacity in the market, partly in response to fuel costs and partly because airlines are struggling to get crews and aircraft back in the air," he writes.
Goyder also takes the opportunity to lash out at airline critics – "corporate obituary writers" – who, among other things, have alleged the airline has "lost its way".
"In the meantime, the corporate obituary writers have been busy. Their analysis has (mostly) been unencumbered by what's happening at other airlines, or that Qantas' performance has turned around. Some unions have been quick to join in criticism that fits neatly with their objectives," Goyder writes, in a swipe at trade unions that have threatened industrial action.
Doubling down on his defence of the airline's performance, he adds: "[Any] reasonable assessment has to start with looking around the world and Australia to see how Qantas compares in an industry that's working incredibly hard to get back on its feet. We'll continue that hard work to meet the high standards all stakeholders expect from us."