IATA director general Willie Walsh has warned that a shortage of airframe and engine spares could weigh on the airline industry's recovery in 2023, amid supply chain challenges at manufacturers.
Speaking during a media briefing on 6 December, Walsh said that while the airline association had been aware of issues with spares availability over the past few months, "the scale of it [is] a lot worse than I had realised", says Walsh.
That revelation came when "a number of airline CEOs" highlighted the shortage as a significant concern during a meeting of the IATA board of governors at the end of November.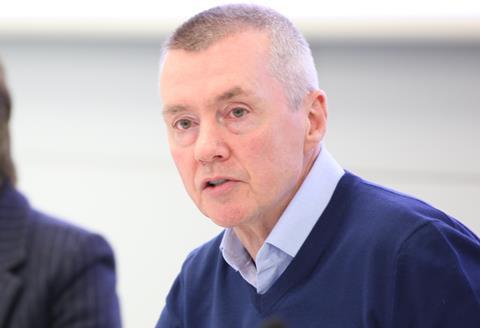 "It would be a shame to see our ability to recover impacted by external factors like that, in the same way our ability to recover in 2022 was impacted by a number of key airports not being able to cope with the increase in passenger demand," Walsh states.
Lufthansa Group chief executive Carsten Spohr is among the airline leaders to have highlighted the potential for supply chain challenges to put a ceiling on airline capacity. In a specific example, Air Baltic chief executive Martin Gauss told FlightGlobal in June that the airline was having to ground Airbus A220s due to a lack of engine spares.
Walsh also suggests that aircraft delivery delays are creating "a lot of anger" among airline leaders.
"This is a very complex issue for airlines," he says. "They plan to bring capacity in, they plan to have the right number of crews available… and then they can't have any guarantee around the delivery of aircraft they have ordered."
Walsh suggests that the delays are adding to the cost base for airlines.
"How that translates into relationships between the manufacturers and individual airlines is something to watch," he states.
Airbus and Boeing have both acknowledged that supply chain challenges have affected production rates during 2022.