SIA Group has utilised S$7.1 billion ($5.3 billion) of S$8.8 billion gross proceeds from a rights issue completed in June.
The company most recently utilised $900 million between 14 October and 13 December, it said in a Singapore Exchange disclosure dated 21 December.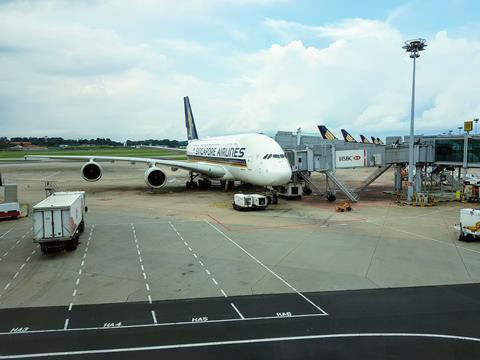 S$500 million was for ongoing operating expenses, S$200 million for ticket refunds, and another S$200 million for debt servicing, including periodic interest payments for the group's unsecured and secured loans, as well as the repayment of lines of credit for liquidity purposes.
As at 14 August, SIA group used half the proceeds and drew down a further S$1.8 billion between 15 August and 13 October. It reiterates that it will continue to manage its liquidity while international air travel remains affected by the pandemic.
For the financial year ending 31 March 2021, the company has to-date raised S$2.1 billion from a short-term unsecured loan and loans secured against its aircraft, unchanged from its last update on 19 October.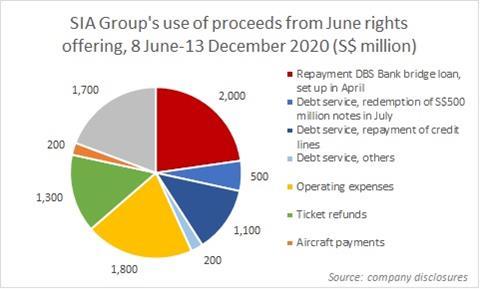 In addition, it recently raised S$850 million from a convertible bond issue and S$500 million via a private placement of new 10-year bonds.
The company also has S$2.1 billion of lines of credit available for drawing, versus S$1.9 billion at the previous update.
Per the terms of the June rights issue, SIA Group can raise up to S$6.2 billion from issuing additional mandatory convertible bonds, if the crisis is prolonged, it says.