Singapore has added six additional countries to its Vaccinated Travel Lane (VTL) scheme, taking the total number of VTL countries from 27.
From mid-December, travellers from Cambodia, Fiji, Maldives, Sri Lanka, Thailand, and Turkey will be able to enter Singapore aboard special VTL flights, says the Civil Aviation Authority of Singapore (CAAS).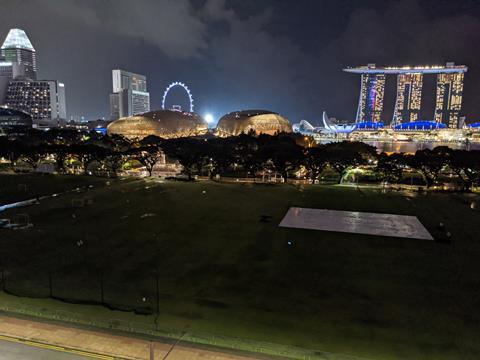 The move is the latest step in the city state's efforts to reboot its air travel sector as the coronavirus pandemic eases.
Passengers on VTL flights are not required to serve quarantine in Singapore, provided they show proof of vaccination, pass Covid-19 tests, and fulfil other requirements.
CAAS notes that Cambodia, Maldives, Sri Lanka, and Thailand have opened their borders for vaccinated travelers, and were popular leisure destinations for Singaporeans prior to the pandemic.
CAAS also provided statistics on the number of Vaccinated Travel Passes (VTPs) it has issued – before flying on a VTL flight, passengers must acquire a VTP online
As of 25 November, 79,335 travel passes have been issued. The country with the highest number of VTPs is the United Kingdom, with 12,354, followed by Germany with 10,922, and USA with 10,213.