The Competition and Consumer Commission of Singapore (CCCS) is seeking public feedback on the proposed joint venture agreement between Singapore Airlines and All Nippon Airways (ANA).
The consultation, which is open until 12 July, comes after the CCCS accepted a joint application from both carriers on the partnership, which was inked in January 2020, before the coronavirus pandemic swept across the world.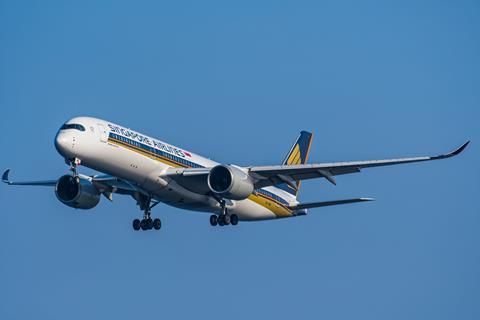 At the time, ANA and SIA said that the proposed "metal-neutral" pact will allow them to widen their partnership beyond Singapore and Japan, to "key markets" such as Australia, India, Indonesia and Malaysia. It will cover "a broad range of joint fare products, tie-ups between frequent flyer programmes, and aligned corporate programmes".
The CCCS in its latest news release provided more details on the commercial cooperation framework, stating that the partnership will extend to both carriers' full-service subsidiaries.
These include SIA regional unit SilkAir, which is in the process of being integrated into mainline operations, as well as ANA units Air Japan and ANA Wings. The deal excludes both carriers' low-cost carriers — Scoot for SIA, as well as Peach for ANA.
SIA and ANA state that the cooperation will reap "significant consumer and economic benefits", including potentially increased capacity on flights between Singapore and Japan, frequent flyer programme benefits, as well as more competitive fares through the reduction of double marginalisation.
They add that the partnership will result in "improved connectivity for both Japan and Singapore, better utilisation of both Parties' assets and combined efforts to recover from the devastating effects of Covid-19, with consequential benefits to the aviation and tourism industries of both Japan and Singapore".
Both SIA and ANA have also disclosed that they overlap on eight routes — both direct and one-stop — between Japan and Singapore, and have urged the competition watchdog to limit their competitive analysis to these eight routes.
The eight routes are from Singapore to Tokyo Narita, Tokyo Haneda, Fukuoka, Osaka Kansai, Nagoya, Komatsu, Toyama, Sendai, as well as Sapporo New Chitose.
Prior to the pandemic, ANA operated flights between Singapore and Tokyo's two airports, while SIA had non-stop flights to Tokyo, Osaka, Fukuoka as well as Nagoya.
In their submissions to the CCCS, both carriers contend that their proposed partnership will not any have "adverse effects" on competition, given that there is minimal increment in their combined passenger share on majority of the overlapping routes.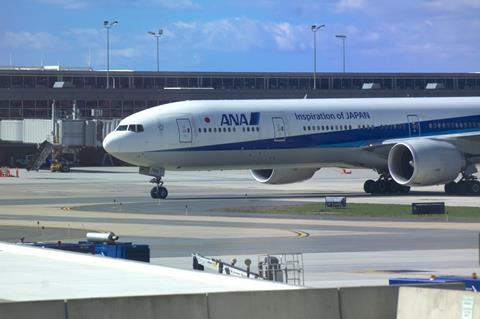 The carriers also argue that the barriers to entry on these routes are still low, which will allow potential competitors to enter the fray.
Lastly, both SIA and ANA note that they will "continue to face intense competition" on the routes, especially on flights to Tokyo, which both operate as direct flights.
The proposed joint venture is the latest in a series of partnerships for both carriers. ANA has existing joint venture partnerships with fellow Star Alliance carriers, United Airlines and Lufthansa, while SIA has the same with Air New Zealand, Lufthansa, Scandinavian Airlines.