Singapore has extended its Vaccinated Travel Lane (VTL) scheme to cover Australia and Switzerland.
The move will become effective on 8 November, allowing fully-vaccinated travelers from the country to fly to Singapore and not serve quarantine, says the Civil Aviation Authority of Singapore.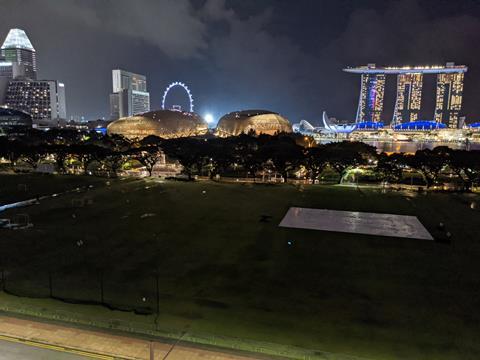 Australia and Switzerland join 10 other countries as part of the scheme.
Children under 12 are exempt from being vaccinated, but all travelers must take Polymerase Chain Reaction (PCR) tests both before and after their flight. The pre-flight test is required 48h before takeoff – this is a tighter timeframe than the typical 72h given for the test.
The addition of Australia and Switzerland will also see the country's daily VTL quotas rise to 4,000 from 3,000 daily.
Singapore is taking an extremely cautious approach to opening up. Although 84% of its population is fully vaccinated, dining at restaurants is restricted to just two fully-vaccinated people, masks are strictly enforced, and visitors to malls must show their vaccination status before entering.
The restrictions are in place owing to government concerns about capacity in Singapore's healthcare system.
Separately, the state of South Australia has announced a roadmap for re-opening its borders from 23 November.
In a press briefing yesterday, he said that over 80% of the state's population over 16 would be full vaccinated by 23 November, allowing borders to be relaxed for fully-vaccinated travelers.