Volotea has announced the temporary grounding of its entire fleet until at least 8 April, sending home 1,100 of its employees in Spain, France and Italy over this period.
The Spanish airline says the grounding of its fleet of 19 Airbus A319s and 14 Boeing 717s jets is a consequence of both the collapse of demand for air transport amid the coronavirus outbreak and the national curfews and regulations limiting air traffic, such as the virtual prohibition of passenger flights to the Balearic Islands, except for tourist repatriation flights.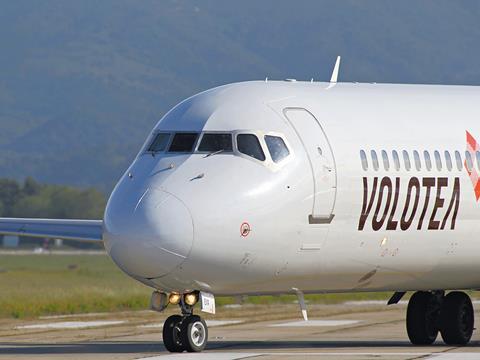 Asturias-based Volotea, Spain's fourth-largest airline, is offering customers booked on the cancelled flights the option to chose between a refund or a voucher worth 120% of the ticket price paid.
This news comes a day after local market leader Iberia announced that it will temporarily lay off nearly 14.000 of its employees.
Volotea, which recently relocated its headquarters from Barcelona to Oviedo, specialises on point-to-point routes between southern European mid-sized cities often not served by other airlines.
Of its 13 operational bases, only two are located in its home country. Six are in France and five in Italy.
However, the airline has agreed to acquire part of Iberia's domestic network, ahead of the planned acquisition of Air Europa by the Spanish flag carrier's parent IAG.