The Asia-Pacific aviation sector faces a stop-start recovery over the next 12 to 18 months as governments respond to fresh Covid-19 outbreaks by closing borders at short notice.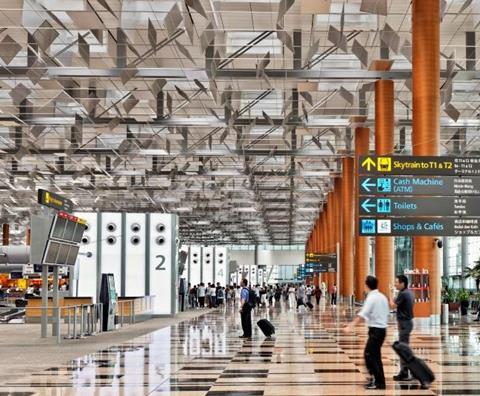 However, while international and particularly business traffic may not return to 2019 levels for some years, pent-up demand for leisure and VFR [visiting friends and relatives] travel should ensure a more rapid bounce-back for short-haul markets.
That was the view of panelists on a FlightGlobal webinar today on prospects for Asia-Pacific air travel, organised in partnership with the Singapore Airshow and sponsored by Embraer.
Subhas Menon, director general of the Association of Asia Pacific Airlines, says that with most governments in the region focused on preventing imported virus cases, carriers must be prepared for rules on international travel to be changed with little warning.
However, he adds that "even if borders open fleetingly, there is a huge surge in bookings", citing the example of the recent trans-Tasman travel bubble established between Australia and New Zealand.
Hopes of recovery in the airline market in the second half of 2021 have been dashed by disappointing traffic figures in the first quarter of this year, with travel restrictions tightening in the current three-month period, according to Singapore-based independent analyst Brendan Sobie.
"We are not even at the beginning of the recovery phase [in international travel]," he says, suggesting that it will be 2022 before traffic begins to grow again.
Noting that few airlines in the region have gone out of business, he cites financial support from government shareholders as crucial. Manufacturers and lessors have also been "very patient". However, he adds: "How patient they can be for several more years is another matter."
Regional jets have not made a huge impact in Asia-Pacific, with most operators opting for turboprops or larger gauge aircraft. However, Victor Vieira dos Santos, marketing director at Embraer, suggests this "drive to maximise capacity" could be replaced by the "right-sizing" of fleets, as airlines replace narrowbodies on uneconomic routes, or introduce regional jets on city pairs that lack a direct air connection.
"The crisis will not represent the end for the hub model, but the domestic sector will have a growing need for both a defensive strategy, and an offensive strategy of opening long and thin routes beyond the capability of turboprops," he says. "There is a gap in the market."
The pandemic has cast doubt on the wisdom of going ahead with some of the region's planned airport expansions. However, Stefano Baronci, director general of Airports Council International Asia-Pacific, insists that it is not the end for big capital expenditure programmes.
"Strong domestic resilience [in airline traffic] will keep a lot of these projects intact," he says, noting that a tendency to fast-track airport growth in Asia-Pacific has already given the region a competitive advantage over hubs in Europe.
The fact that many airlines in the region are "sitting on huge orderbooks" will make it "difficult for them to get out of an overcapacity and low pricing scenario", says Sobie. Initiatives to stimulate the market with discount fares will help the economy in general to recover, but, for airlines, it "will make it difficult for them to return to profitability".
However, in the longer term, demand from a growing middle class keen to travel, and governments acknowledging that open borders will be essential to trade and tourism, means the market will rebound, he says, adding: "Certainly in the second half of the next 10 years, Asia will rise again."