Lufthansa Group has raised its full-year operating profit forecast to around €1.5 billion ($1.6 billion), as the final months of 2022 exceed expectations.
It had guided for a full-year operating profit – referred to by the group as adjusted EBIT – of "more than €1 billion" when it outlined its third-quarter financials in late October, but said on 13 December that earnings in October and November had been higher than expected, with a "positive trend" in forward bookings continuing for the coming months.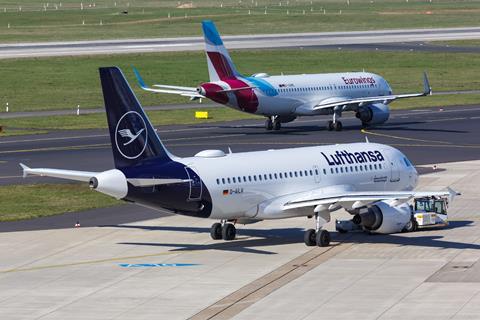 Amid that "strong demand" for air travel, Lufthansa notes that average passenger yields remain "well above" pre-crisis levels.
Furthermore, it expects Lufthansa Cargo and Lufthansa Technik to achieve record results for the full year.
Lufthansa is due to report its full-year results on 3 March 2023.
Speaking when the group announced its third-quarter earnings, chief executive Carsten Spohr outlined his belief that a number of factors would constrain capacity growth in the airline industry in the coming years, supporting higher yields as supply struggles to keep up with demand.