Norwegian carrier Flyr is hoping to raise NKr700 million ($68 million) through a newly launched capital raise after a previous planned private placement was under-subscribed
The struggling airline, which launched flights in 2021, had initially proposed the private placement to help secure the company's financial position over the winter by raising NKr530 million. However that was dropped when it was not fully subscribed and an alternative structure developed.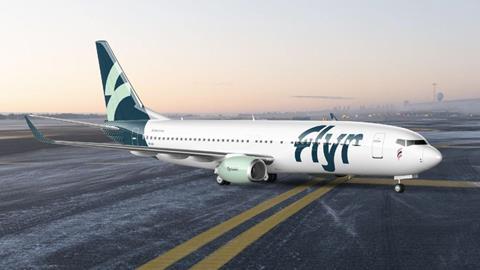 Under the new financing plan, launched on 9 November and which closes today, Flyr will issue 70 billion shares at a subscription price of NKr0.01.
The new financing includes a private placement which aims to raise NKr250 million. Flyr on 9 November said it had been informed by managers that it was over-subscribed.
A subsequent offering will target existing shareholders unable to take part in the private placement with a view to raising NKr100 million, while a further NKr350 million could then be raised in March through investors exercising subscription rights allocated to the new shares in the placement.
"The net proceeds from the private placement will be used to re-establish the company's financial position to bring the company through Q1 2023, while the subsequent offering and any proceeds from the exercise of subscription rights will enable the company to be positioned to ramp-up for the coming spring and summer based on the company's business plan and market assumptions," Flyr says.
It notes that proceeds from the private placement with not cover payment of the EU's emission trading system quotas in April or the "required buffer capital" for its operations in the second quarter. To make those payments it requires the additional capital from the subsequent offering and the exercise of subscription rights.
"If the company fails to raise this additional new capital by the end of Q1 2023, the company may not be able to sustain its future operations," Flyr warns.
Norwegian operator Flyr is halving its operational fleet for the winter, reducing its route network, and shedding personnel in order to slash costs in the face of higher fuel prices and inflationary pressures. The airline, which commenced services in mid-2021, has a fleet of 12 aircraft, comprising six Boeing 737 Max 8s and six 737-800s.