Taiwan's two largest carriers — China Airlines and EVA Air — were back in the black for the third quarter of the year, helped by a steady increase in revenue.
China Airlines posted an operating profit of nearly NT$4 billion ($143 million) for the three months to 30 September, reversing the NT$358 million loss it posted during the same quarter last year.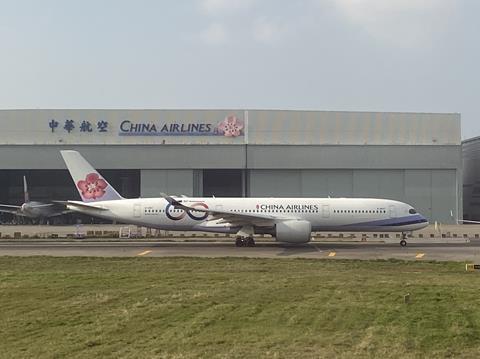 The SkyTeam carrier reported a 29.5% uptick in revenue to NT$34.5 billion, outpacing a 13.8% increase in costs for the quarter, to NT$28.9 billion.
China Airlines posted an attributable profit of NT$2.9 billion, compared to a loss of NT708 million in the same period last year.
Compatriot EVA Air, meanwhile, swung to an operating profit of NT$2.3 billion. This compares to the NT$1.3 billion loss it made in 2020.
It saw revenue increase 40% year on year to NT$25.8 billion, while expenses rose 21% to NT$21.5 billion.
The Star Alliance carrier disclosed an attributable profit of nearly NT$1.5 billion, reversing the NT$⅛ billion net loss in 2020.
Neither carrier provided a management notes or an earnings forecast for their latest financial results. In previous quarters, both carriers pointed to strong cargo performance as a key factor in boosting their earnings.