Latin American carriers must face down both familiar and new structural issues in the post-pandemic environment if the region is to grow to its full potential, and allow greater access to the population in the coming years.
That's the message that Adrian Neuhauser, chief executive of Colombia's Avianca, and newly-elected president of ALTA's executive committee is sending to delegates at the 18th edition of the ALTA leaders forum, whch is taking place in Buenos Aires.
"After highly challenging years for the industry and amid a volatile context marked by economic indicators that challenge us again, the market demands solidity, competitiveness, diversification, and flexibility more than ever," Neuhauser said on 17 October.
High taxes and extraneous fees that sometimes even exceed the price of the actual flight ticket, continue to be the primary cost-drag on the region's airlines, which are expected to lose another $3 billion this year.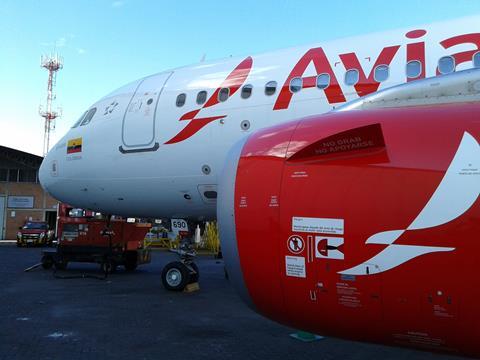 "It will not be enough for airlines in Latin America to recover to 100% of 2019 levels," he says through a translator. "Latin America is still a region where it is difficult to travel, there is a low level of per capita trips in this region, but it is no longer a luxury, it is a need. And we need to make it more accessible to a larger group of the population."
Inflation, legal frameworks, as well as rising fuel prices are making those aspirations difficult to put into practice.
"It's difficult for consumers to understand why tickets are so expensive," Neuhauser says. "What they see is the cost of a barrel of oil has decreased but the price of tickets has gone up in other ways." A pilot shortage, currently the cause of some consternation in North America, is also beginning to hit the Latin American countries broadly as well.
But countries also pose individual challenges for their respective industries. In Brazil, for example the increasing litigiousness of passengers is a problem that is "getting crazy", Neuhauser says.
"The number of legal issues and lawsuits in Brazil per passenger is very high, each one costs the equivalent of 17 air tickets. So the amount of 10 tickets on each flight are lost paying for each suit. We need to work with the authorities together to see how we can avoid this constant judicialisation."
Air rage has also increased in Latin America, he adds. Cases have more than doubled since the beginning of the pandemic, and in Colombia, there is no way to maintain a no-fly list of passengers who disrupt flights and become a danger to safety.
"We need a way to defend our operations and the safety of our passengers," he says "These are poor regulations and an issue that hinders growth in our industry. This is urgent, and many cases are not being reported."
Improving the region's aviation infrastructure must also be another important and urgent priority for the continent's airline leaders as they work with their governments, he adds. About $53 billion must be invested in infrastructure by 2040 to adequately satisfy travellers needs.
The ALTA conference is taking place less than two weeks after ICAO adopted the goal of net-zero carbon emissions for international flights by 2050. Lowering aircraft emissions is going to be the defining theme for global aviation, and in Latin American the industry is looking for collaboration with aviation authorities, aircraft manufacturers and other stakeholders, especially when it comes to sharing the cost, he says.
"Long-term, we have to decide how we are going to balance responsibility and costs of decarbonizing our industry," he says. "We must remember we are a poor region and within this poor region we are a necessary industry. If we add costs relating to carbon limitations, sustainable aviation fuel costs, and taxes, that translates into higher prices and less access to travel."