Teleport, the cargo and logistics unit of Malaysia's Capital A, expects to significantly expand its fleet of Airbus A321 converted freighters by end-2024, as its first example enters commercial service.
Company chief Pete Chareonwongsak says Teleport "has a plan" to operate 10 A321 passenger-to-freighter (A321P2F) aircraft in 18 months. It inducted its first of three A321P2Fs (9M-TLA) on 13 July, with two more aircraft due to join in the fourth quarter of this year and first quarter of 2024.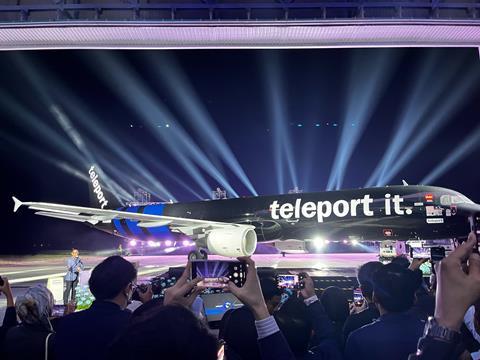 The company's first dedicated freighter – leased from US-based BBAM – will operate domestic cargo flights to east Malaysia. Its first international flights – likely to Hong Kong – are expected to commence "within weeks", as it awaits regulatory approvals, says Chareonwongsak, who spoke to FlightGlobal in Kuala Lumpur on the sidelines of the freighter launch event.
Teleport in September 2022 announced plans to lease three A321P2Fs, which it said would "greatly strengthen" its cargo network and "address the diversifying market demand within Southeast Asia and the overall Asia-Pacific region". The aircraft are operated by AirAsia – or its regional units – for Teleport, using the former's flight crew and air operator certificates.
Chareonwongsak says the first two freighters will be based in Malaysia, where Teleport is headquartered, with the third based in either Indonesia or the Philippines, markets where there is strong e-commerce demand.
In seperate comments made in a press statement, Chareonwongsak touts the A321P2F's five-hour range as allowing Teleport to fly beyond Southeast Asia, where it claims a leading share of air cargo volume.
"The A321Fs are key for us to continue and strengthen our dominant position in Southeast Asia, as it will allow us to carry more, do more and cover more – by adding skidded capacity into our extensive air cargo network, and having more control and flexibility to accommodate our customers' diverse needs," he states.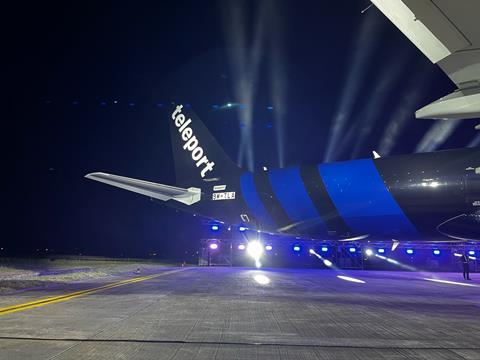 Before receiving its first dedicated freighter, Teleport, which was founded in 2018, tapped mainly on sister unit AirAsia for surplus bellyhold capacity. It also has several third-party airline partners and customers.
According to Cirium fleets data, the freighter (MSN1067) was delivered in a passenger configuration in 2001 to now-defunct Italian operator Volare Airlines. It flew with Germany's LTU, airberlin, Condor, as well as TUIfly before being converted into a freighter. The aircraft is powered by two CFM International CFM56-5B3 turbofans.