Malaysia-based air logistics firm Teleport has signed a bilateral interline agreement with Chinese cargo operator SF Airlines.
The partnership, announced on 2 October, will see the carriers tap into each other's networks to expand their presence.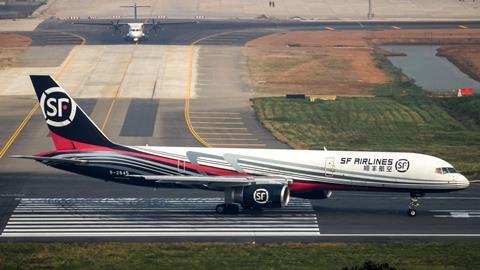 Teleport will leverage SF Airlines' Mainland China network and European and North American networks, while the Chinese carrier will tap into Teleport's "deep logistics access" in Southeast Asia.
Says Teleport chief Pete Chareonwongsak: "[Our] partnership with SF Airlines, the largest cargo airline in China, not only strengthens our regional connectivity within China but also extends our market reach into Europe and the Americas, connecting our network globally beyond Southeast Asia.
"This will help us better serve our customers' needs, deepen our end-to-end capabilities, and ramp-up our ability to scale our business to better serve the region."
Teleport, the cargo and logistics unit of Malaysia-based Capital A, is focused on adding "valuable" third-party airline partnerships, on top of bellyhold capacity from sister company AirAsia.
The announcement comes days after Capital A entered into a wide-ranging partnership with Garuda Indonesia, in a deal which sees Teleport combine its cargo network with that of Garuda, allowing goods to be shipped with a single airway bill.