Thailand will widen the scope of its 1 November international tourism reopening to 46 low-risk countries, up from 10 countries as previously announced.
In a 21 October post on Facebook, Thai prime minister Prayut Chan-o-cha says the country "needs to move faster" in its reopening in order to "attract more tourists" and "stimulate tourism and other business sectors".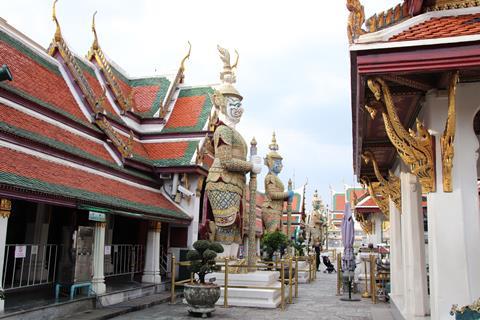 He argues that "to wait for everything to be perfect will make us too late", warning that "tourists may decide to travel to other countries first".
The 46 countries comprise 10 in the Asia-Pacific region (Australia, Bhutan, Brunei, Cambodia, China, Japan, Malaysia, New Zealand, Singapore, South Korea and Hong Kong), seven in the Middle East (Bahrain, Cyprus, Greece, Israel, Qatar, Saudi Arabia and the UAE), 26 in Europe (Austria, Belgium, Bulgaria, Czech Republic, Denmark, Estonia, Finland, France, Germany, Hungary, Iceland, Ireland, Italy, Latvia, Lithuania, Malta, the Netherlands, Norway, Poland, Portugal, Slovenia, Spain, Sweden, Switzerland, and the UK) and three in the Americas (Canada, Chile and the USA).
To enter Thailand on the quarantine-free arrangement from 1 November, travellers must be fully vaccinated and will be required to undergo pre-departure and on-arrival testing. They will also have to apply for a certificate of entry, insurance covering up to $50,000 for healthcare and treatment expenses, and a hotel booking for one night at an approved hotel.
Cirium schedules data shows that scheduled international flights to Thailand are set to increase in November and December compared with the first 10 months of this year.
Airlines have pencilled in about 480 flights in November and nearly 800 flights in December, up from 200-330 per month in the January-October period.