UK competition regulators are to probe whether airlines have breached consumers' legal rights by failing to offer cash refunds for flights they have not been able to take due to lockdown restrictions during the pandemic.
The Competition and Markets Authority (CMA) says the investigation will consider situations where airlines continued to operate flights despite people being unable lawfully to travel for non-essential purposes in the UK or abroad – as was the case during the recent lockdown for English residents. It points to examples where customers were offered the option to rebook or receive a voucher but not a cash refund.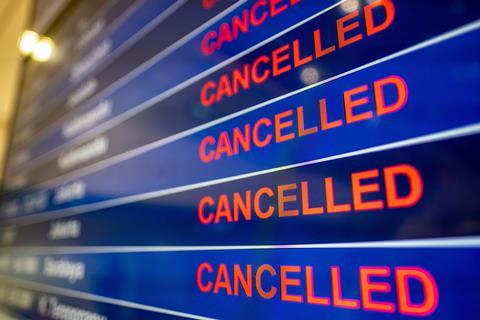 CMA chief executive Andrea Coscelli says: "We will be carefully analysing all the evidence to see whether any airlines breached consumers' legal rights by refusing people cash refunds for flights they could not lawfully take.
"We recognise the continued pressure that businesses are currently facing, but they have a responsibility to treat consumers fairly and abide by their legal obligations."
The CMA says it will work with the UK CAA during the probe.
The CMA will now write to a number of airlines – the identities of which have not been disclosed – requesting information "to understand more about their approaches to refunds for consumers prevented from flying by lockdown". It will then decide whether to take enforcement action against individual airlines.