UK ministers are consulting on new compensation rules covering delays faced by airline passengers on domestic flights under which claims would be based on the length and cost of travel.
The proposed change, which would replace EU passenger compensation rules following the UK's withdrawal from the European Union, is based on the model used in rail and ferry sectors.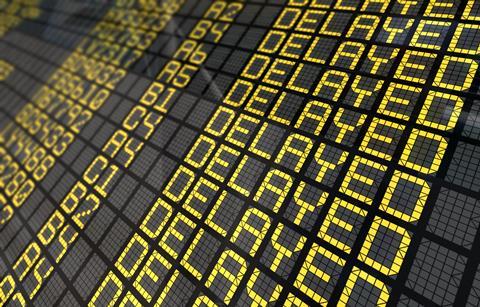 "This will see a significant shift away from the current 'set rate' model," the UK transport ministry says. "Passengers would instead be able to claim compensation based on the length of the flight delay and linked to cost of travel rather than having to meet a certain threshold – which is currently a three-hour delay."
The government is also considering mandating all airlines to be part of the aviation Alternative Dispute Resolution scheme to settle complaints.
UK transport secretary Grant Shapps says: "People deserve a service that puts passengers first when things go wrong, so today I've launched proposals that aim to bolster airline consumer protections and rights."
Responding to the government's proposals over consumer rights, UK CAA chief executive Richard Moriarty says: "We welcome the action from the government to improve the rights of air passengers. This consultation is a clear indication of the need to enhance our enforcement powers, and bring us in line with other regulators.
"We will respond to the consultation in the coming weeks."