An international court has rejected an appeal by four Gulf states countering ICAO's right to rule on a challenge to the three-year air space restrictions imposed on Qatari aircraft.
It relates to a move in the summer of 2017 by Bahrain, Egypt, Saudi Arabia and the UAE to block their airspace to Qatari aircraft as part of a wider row in which the states severed diplomatic ties with Qatar.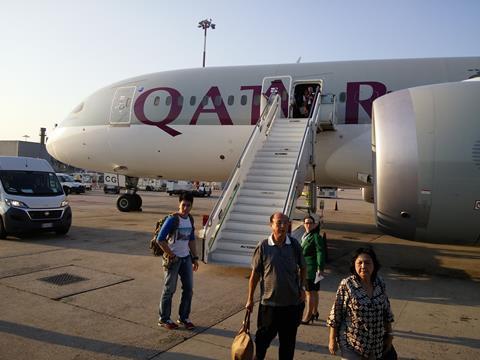 Qatar subsequently sought to initiate proceedings within ICAO to challenge the airspace restrictions, arguing it was in contravention of the Chicago Convention that guarantees rights to civil overflights.
The four states challenged ICAO's jurisdiction to decide on the case, arguing the main issues between the parties extended beyond the scope of the convention. ICAO rejected these preliminary objections in June 2018. That ruling prompted Bahrain, Egypt, Saudi Arabia and the UAE to launch a three-pronged appeal to that decision in the United Nations' International Court of Justice (ICJ).
Today in a ruling the ICJ unanimously rejected the four states' appeal of ICAO's June 2018 decision. The court also judged by 15 votes to one that ICAO has jurisdiction to "entertain the original application" submitted by Qatar's government and that this application is admissible.
Following the ruling, the UAE said it intends to put its legal case to ICAO support its rights to close its airspace to Qatari aircraft. In a tweet from the UAE Embassy in the Hague, the state's ambassador to the Netherlands Hissa Abdullah Ahmed Alotaiba said the ICJ decision was "technical and limited to procedural issues, and did not consider the merits".
Story updated to add UAE comment