IATA director general Willie Walsh believes it would be unfair to restrict air travel only to fully-vaccinated passengers, as he again urged "sensible responses" from governments to reopening air travel markets.
Speaking during a wide-ranging panel debate at the virtual Farnborough Connect event on 14 June, Walsh noted not everybody has access to the vaccine and some people may not be able to have the vaccine for medical reasons.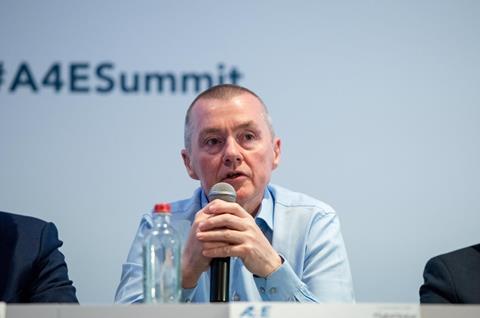 "The idea that you restrict travel to only those who have been vaccinated would be wrong and unfair. Therefore I think we need to be careful," he says.
"I think there is case to be made for people who are vaccinated to be treated differently, and we have seen that already with a number of countries recognising that the risk is significantly different, and therefore people who can show evidence they are fully vaccinated are free to travel without restriction, while people who have not continue to undergo a sensible testing regime.
"I think in the short-term that is not an unreasonable situation to have. But the idea going forward into the future that the only way you can travel is if you are vaccinated, I think that would be wrong and deeply regrettable," Walsh says.
While some markets where the vaccination roll-out has rapidly progressed have begun reopening to air travel, progress remains slow and in many cases is restricted to national residents only with no reciprocation in place.
"What we need to see is a sensible response from governments, who surely must recognise the risk environment we are operating in today is completely different to the risk we were dealing with 16, 17 months ago when these bans were first implemented," says Walsh, citing the success of the vaccination programme.
"What we are dealing now with is political risk and I don't think its for industry to support politicians when they are dealing with their own political issues. We are not dealing with a health issue now."