The US Department of Transportation (DOT) has fined six airlines a total of $7.25 million dollars and forced them to refund more than $600 million to customers whose flights were disrupted during the Covid-19 pandemic.
DOT said on 14 November that the sanctioned carriers include Frontier Airlines, Air India, TAP Portugal, Aeromexico, El Al and Avianca.
"When a flight gets cancelled, passengers seeking refunds should be paid back promptly," says transportation secretary Pete Buttigieg. "Whenever that doesn't happen, we will act to hold airlines accountable on behalf of American travellers and get passengers their money back. A flight cancellation is frustrating enough, and you shouldn't also have to haggle or wait months to get your refund."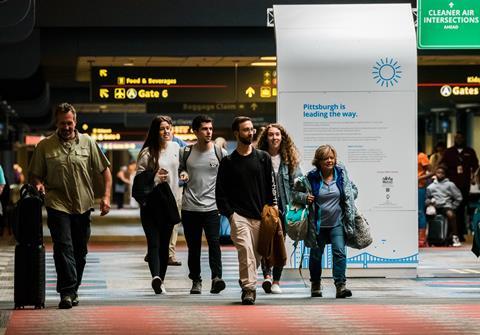 "The Department's efforts have helped lead to hundreds of thousands of passengers being provided with more than half a billion dollars in required refunds," DOT says. It adds that it will "issue additional orders assessing civil penalties for consumer protection violations this calendar year".
Denver-based Frontier alone was forced to pay $222 million in refunds to customers, and was levied a $2.2 million fine.
Earlier this year DOT proposed numerous measures designed to strengthen consumer protections in air travel after the number of customer complaints against both domestic and international carriers exploded.
Air travel has been highly chaotic in airports across the country since the global pandemic ebbed and customers returned to air travel. In the past year, airlines had been forced to cancel thousands of flights and airport staff struggled to meet surging demand – frustrating millions of passengers, especially over busy holiday weekends.
In August 2022, DOT received 7,243 consumer complaints about air travel, up 6% from the 6,831 complaints it received in July. That figure was also more than four times the number received in the same month in pre-pandemic 2019. 56% of the complaints were against domestic carriers, 37% were against foreign carriers, and the remaining 7% were against travel companies.
In response to the chaos, DOT proposed strong new consumer protections - similar to those already in place in Europe - that significantly enhance customer rights and limit travellers' financial losses in the case of delays or cancellations by airlines no matter what the reason.
In September, DOT also rolled out a new online dashboard to give air travellers clear information about their options upon experiencing travel disruptions. It requires airlines to refund passengers for cancelled flights or promptly rebook them, but customers are often confused about how to redeem refunds – and compensatory services such as meal vouchers and hotel stays are not guaranteed.
Earlier this year, DOT imposed a $25.5 million civil penalty on Air Canada after the carrier dragged its feet on refunding tickets held by US passengers.