The US government has announced plans to require domestic and foreign airlines, and ticket sellers, to clearly post all extra fees to consumers purchasing air tickets.
"Under the proposed rule, airlines and travel search websites would have to disclose upfront – the first time an airfare is displayed – any fees charged to sit with your child, for changing or cancelling your flight, and for checked or carry-on baggage," the US Department of Transportation (DOT) said on 26 September.
"The proposal seeks to provide customers the information they need to choose the best deal. Otherwise, surprise fees can add up quickly and overcome what may look at first to be a cheap fare," DOT adds.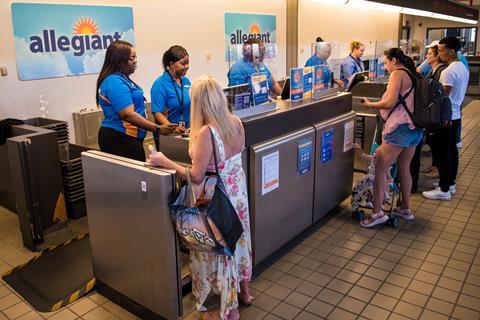 The rule is designed to further strengthen consumer protections, to help travellers make informed decisions on the fares they purchase.
"Airline passengers deserve to know the full, true cost of their flights before they buy a ticket," US transportation secretary Pete Buttigieg adds. "This new proposed rule would require airlines to be transparent with customers about the fees they charge, which will help travellers make informed decisions and save money."
Under the proposal, passenger- and itinerary-specific fees will be required to be displayed, based on the consumer's choices.
"The department further proposes to require that carriers provide usable, current and accurate information regarding baggage fees, change fees, cancellation fees and adjacent-seating fees for families travelling with young children, if any, to ticket agents that sell or display the carrier's fare and schedule information," the DOT says.
The rule will be open to public comment for 60 days following its publication in the federal register.
Air travel was chaotic in airports across the country this summer as airlines cancelled thousands of flights and airport staff struggled to meet surging demand – frustrating millions of passengers, especially over busy holiday weekends.
Passenger complaints spiked mainly due to flight issues, refunds, mishandled baggage, on-time performance and other operational problems. The DOT said last month it received 5,862 complaints about airline service during June. That is up almost 35% from a month earlier, and 270% more than during the same month in June 2019.
Earlier this month, the DOT introduced a new online tool ahead of the busy Labor Day weekend to give air travellers information about their options when experiencing travel disruptions.