The US Department of Transportation (DOT) says airline industry employment in January rose to its highest level since April 2020, a tentative sign that demand for air travel may be returning following an almost year-long decline due to the coronavirus.
DOT says on 9 March that US airlines employed 713,949 workers as of the middle of January. Of that figure, 595,871 were full-time and 118,078 were part-time employees. The figures are based upon payroll statistics near the middle of the month, DOT says.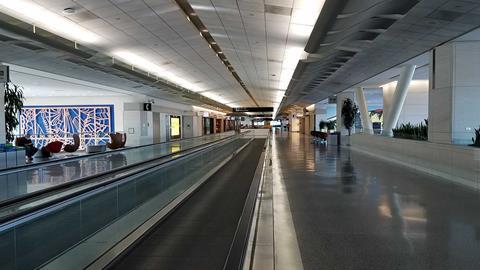 That's 19,311 more than at the same time a month prior, but still 41,078 fewer than in March 2020, when aviation employment was 755,027, and the coronavirus began to tear around the world, leading to lockdowns and a sharp decline in passenger demand.
Meantime, the Transportation Security Administration (TSA), the government agency that carries out security screenings at about 450 airports across the USA, also says that customer traffic is slowly returning and on some days recently reached over 50% of pre-covid levels.
The TSA's highest throughput number since the beginning of 2021 was on 3 January, the day many Americans travelled home from their Christmas and new year's holidays. TSA said 1.33 million people passed through its checkpoints on that day.
This past weekend, on 7 March, the agency screened 1.28 million passengers, the second-highest number in 2021. That's compared to 2.16 million on the same day in 2019 and 1.84 million on the same day in 2020.
Last year, passenger numbers were already declining in early March as various jurisdictions began considering imposing travel restrictions to mitigate the spread of the virus.
The World Health Organization declared the coronavirus a global pandemic on 11 March 2020.