The US House of Representatives passed a Federal Aviation Administration funding bill that would increase the pilot retirement age and push the FAA to hire more air traffic controllers.
The House passed the bill on 20 July, funding the FAA for five years after its current spending authority expires in September.
The Senate is now working to approve its own version of the bill. Negotiations within both chambers have proved contentious due largely to pilot-related provisions.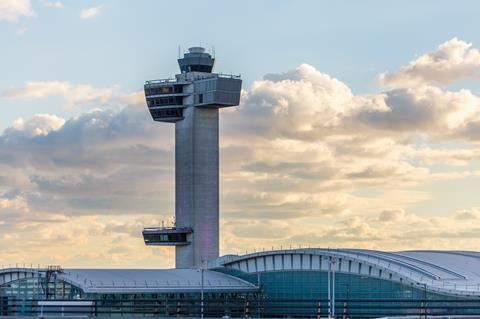 The Senate and House will need to agree on a common bill before sending it to President Joe Biden to sign.
Despite pushback from pilot unions, the House agreed to increase the mandatory commercial pilot retirement age from 65 to 67 years, a tweak strongly supported by some industry groups.
The Regional Airline Association (RAA) calls the change "a safe and practical solution" that will "moderately slow attrition".
The National Air Carrier Association says it will provide "near-term relief on the national pilot shortage".
But the Air Line Pilots Association, International has come out swinging.
Allowing pilots to work until 67 will "upend union collective bargaining agreements, create training backlogs and complicate airline flight operations", it says. "This is bad for unions, airlines and passengers who will see additional delays and costs."
The House bill also includes provisions aimed addressing resource problems affecting the FAA's air traffic control (ATC) division.
It would require the agency to begin expanding ATC "facilities, instruction, equipment and training resources", and to evaluate opening a second ATC training academy. The bill would also direct the FAA to set its ATC hiring goals at the maximum number of students capable of being accommodated at its existing academy.
On the safety front, the bill would require the FAA to establish a "runway safety council" tasked with tracking and preventing aircraft accidents at airports. Runway safety has been at the forefront of industry concerns following several incidents this year involving near-collisions of aircraft at US airports.
The House bill also seeks to prod the FAA into ensuring it is ready to regulate the still-developing electric air taxi industry.
It would give the FAA 13 months to complete "special" rules for air taxi operations and pilot certifications. The FAA would then have another roughly four years to complete a "permanent pathway" for certification of such aircraft and their pilots and operations.