Vietjet will furnish its future fleet of 200 Boeing 737 Max 8-200s with Safran's Z200 seat, with deliveries to start in 2024.
The economy-class seats are designed for use aboard aircraft serving short- and medium-haul routes, and are 1kg (2.2lb) lighter than previous-generation seats, which Safran says will help reduce fuel costs and carbon emissions.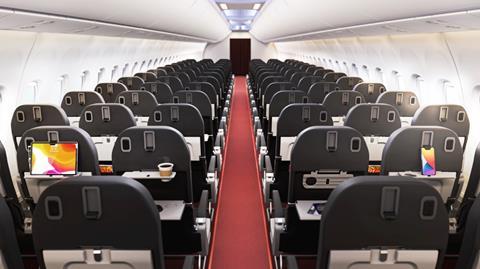 The seats include a holder for personal electronic devices and USB ports for charging. The commitment involves the delivery of about 24,000 economy-class seas.
"The selection of the latest generation seat Z200 affirms Vietjet's commitment to modernising our fleet by investing in the core details of the aircraft's cabin interior to ensure passengers' utmost comfort and convenience," says airline chief executive Dinh Viet Phuong.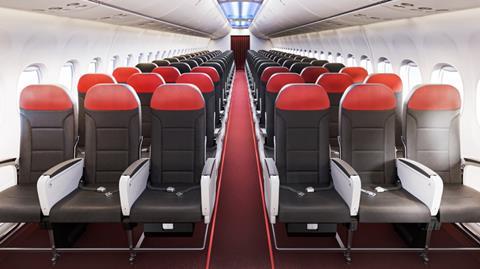 The 737 Max 8-200 is a high-density version of the Max 8. The carrier ordered 100 in 2016 and 100 in 2019.
It reaffirmed its commitment to the orders at the 2022 Farnborough air show, with deliveries to run from 2024 to 2028.