Vietnam's two main international gateways Ho Chi Minh City and Hanoi will temporarily suspend inbound international flights for at least one week as the country battles its largest surge in Covid-19 cases since the pandemic began.
The Civil Aviation Authority of Vietnam (CAAV) issued on 31 May a directive to bar international flights from landing at Hanoi's Noi Bai International airport from 1 to 7 June, and extended a similar directive on Ho Chi Minh City's Tan Son Nhat International airport, by 10 days to 14 June.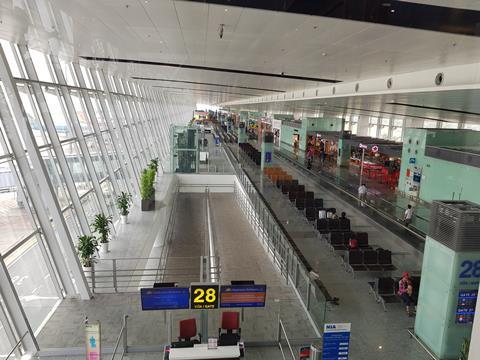 Previously, the CAAV issued a notice on 27 May to suspend international flights into Ho Chi Minh City from 27 May to 4 June.
Traffic into both cities, both international and domestic, have largely remained steady from January to May, according to Cirium schedules data.
Hanoi received between 4,800-5,400 flights per month for the January-May period. Ho Chi Minh received 7,200-8,200 flights per month in the January-April period, and about 6,700 flights in May.
While Vietnam was largely able to contain the pandemic throughout most of 2020, it has seen a spike in daily Covid-19 cases reported towards end-April. The country's daily case count rose to the hundreds and reached a high of 447 on 25 May, according to daily updates from the Ministry of Health.
On 29 May, the ministry raised an alert that it detected a new Covid-19 variant, claiming it was a hybrid of previously identified variants first detected in India and the UK.
Authorities in Ho Chi Minh City have also tightened restrictions for a two-week period from 31 May to stamp out infections, limiting gatherings to 10 people.