Virgin Australia has been given interim regulatory approval to cooperate on Alliance Airlines on more than 40 regional and short-haul routes, in a move that has drawn the ire of at least one regional competitor.
The Australian Competition and Consumer Commission (ACCC) says it took the view that the intended partnership would "likely result in a public benefit", while Virgin Australia, which recently exited voluntary administration under new ownership, reestablishes a pared-back domestic network.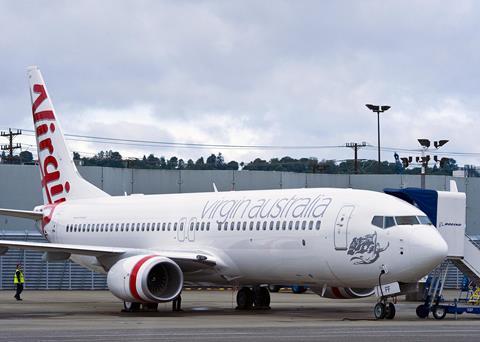 In late October, Virgin Australia applied to the ACCC to cooperate with Alliance Airlines, arguing that it was difficult to serve a number of regional points with a reduced fleet post-administration. It added that ceding market share in the regional sector to rival Qantas will result in higher fares, a reduction in flight options, as well as less favourable terms for customers.
Under the cooperation, Virgin Australia and Alliance will be allowed to share information, as well as agree on service capacity and schedules. In the longer term, both carriers could be allowed to share revenue on existing and new routes.
A large number of the routes under the partnership originate from Brisbane, including two international cities — Hoinara in the Solomon Islands, as well as Papua New Guinea capital Port Moresby.
In its comments about the interim approval, the ACCC "notes that the proposed cooperation could make it more challenging for other, smaller, airlines seeking to establish or re-establish services on some routes because of Virgin Australia's more comprehensive service offering". The commission adds that it will "consider this issue further" in its assessment for authorisation.
"However, the ACCC's preliminary view is that any potential impact of the proposed cooperation on competition on this limited number of routes is likely to be outweighed by the broader pro-competitive effects likely to result from the proposed cooperation assisting Virgin Australia to re-establish itself as a national carrier," it adds.
The ACCC is expected to come to a final decision by March next year.
The move has already sparked objection from Regional Express (Rex), which has said that the proposed partnership was "extremely broad".
In a strongly-worded application to the commission to object the partnership, Rex says the sharing of "highly sensitive non-public information" like cost, pricing and strategic entry plans could do longer-term, irreversible damage to the overall market competitiveness.
It argues that Virgin Australia and Alliance are also "seeking to [share information] without any transparency or monitoring".
"Allowing competitors to share such sensitive information under an interim authorisation carries significant risk as knowledge is not reversible; the parties simply cannot stop knowing what they know if final authorisation is denied. Put simply, the egg cannot be unscrambled," Rex adds.
Virgin Australia officially exited voluntary administration on 17 November, after the completion of the sale and transfer to new owners Bain Capital.
It previously said that it would focus on the mid-market segment, operating domestic and short-haul flights in the short term with a reduced fleet of Boeing 737s. Virgin Australia Regional Airlines, the carrier's Perth-based regional unit, will be retained and restructured following a business review.