IATA director general Willie Walsh has strongly criticised France for the airspace disruption caused by air traffic controller strikes in the country, accusing the government of "actually harming the environment" by failing to facilitate overflights.
"France needs to be honest," Walsh said as the IATA AGM came to a close in Istanbul. "If France is serious about addressing the environmental concern… they should be tackling the huge disruption caused to aviation by the closure of French airspace with the ongoing strikes."
He puts the ATC disruption in the context of the environmental benefits achieved by the French government's recent decision to ban a small number of domestic flights where a viable train alternative is available.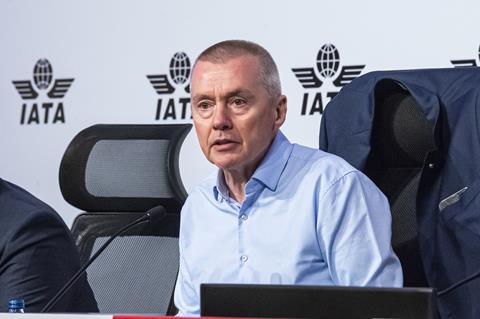 The impact of failing to allow overflights during the strike action "goes way beyond any reduction in CO2 that will be achieved from the three destinations from Paris Orly [being cut]", in Walsh's view.
"Eurocontrol has estimated that 40 daily flights have seen their routing increased by [at least] 370km each to avoid the strikes that are being caused by France," Walsh says in reference to data for flights on 12 March that was included in a recent report by Europe's network manager.
"As an industry we are calling on France to facilitate overflights of the country so that the rest of Europe is not disrupted by the strikes," the IATA chief says. "That would make a huge difference to the environmental focus."
Air traffic controllers in France have held several days of strike action this year, prompting complaints from many airlines – notably including Ryanair, which is not an IATA member – regarding the country's failure to protect overflights on those days.