IATA director general Willie Walsh believes there remain "unnecessary" border closures in place as the association continues to press for governments to use available data in making their decisions around Covid travel policies.
Speaking during a wide-ranging panel debate at the Arab Air Carriers' Organization's AGM in Doha on 11 November, Walsh reiterated his view that data supports "less restrictive measures" from governments.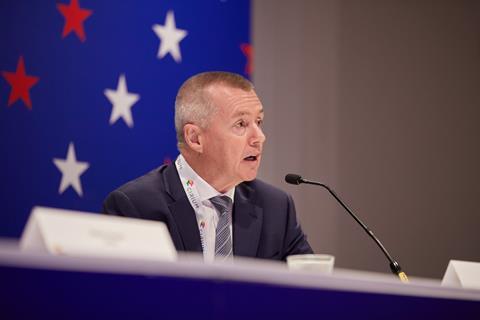 "Back in February 2020 we didn't know what we were dealing with," he said. "Today we have a lot of scientific data that would help governments make more rational risk-based decisions, and quite honestly I think there are border closures in place today that are unnecessary and government could sensibly have re-opened."
He argues the USA, which reopened to travel on 8 November for fully-vaccinated visitors from a string of countries, could have reopened to Europe "long before the beginning of November".
He adds: "I think we need to see governments being held to account to justify the decisions they have in place today. You only get change by continuing to push for change. The reason most change programmes fail is that people give up. We've got to continue to challenge what is going on. It make take some time, but we are confident we will get there."
Walsh, who stepped down as chief executive of European airline group IAG in September last year, took the helm of IATA in April. Despite the continued challenges facing the industry, which IATA expects will lose over $200 billion between 2020 and 2022, Walsh believes airlines are well placed for the longer-term.
"It is important that as industry leaders we all present a future that is attractive for this industry, because we will have challenges ahead of us, [but] I have no doubt coming out of this we will be in better shape in the longer term as a result of the measures we have taken through this pandemic."