WestJet plans to begin seasonal service between Halifax and Manchester in June – a city pair that is currently not connected with a nonstop flight.
The Calgary-based low-fare carrier plans to operate four-times-weekly service between the cities on a Boeing 737-700 aircraft between 5 June and 24 October, it says on 16 January.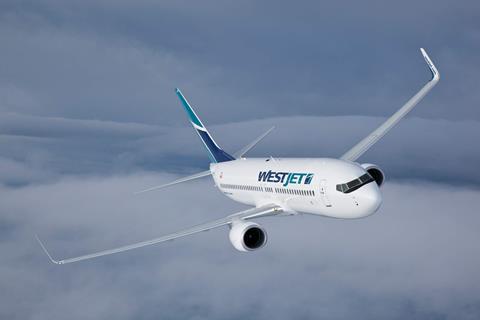 Manchester will be WestJet's sixth European destination. The airline serves London Gatwick year-round and offers seasonal flights to Barcelona, Dublin, Paris and Glasgow.
WestJet operates an all-Boeing fleet and has 52 737-700 aircraft in operation.
In December 2019, Toronto-based Onex Corporation completed its buyout of WestJet Airlines for C$5 billion ($3.8 billion) including the carrier's debt following final regulatory approval of the deal by the Canadian Transportation Agency. Shareholders will receive C$31 per share during the buyout.
The full terms of the private equity deal have not been disclosed. The total equity investment by Onex itself is approximately C$345 million.