Avia Solutions Group's Indonesian unit has inducted its first passenger aircraft, as part of fleet expansion plans.
BBN Airlines Indonesia, which specialises in offering wet-lease capacity, adds four aircraft to its fleet: a single Boeing 737-400 freighter, as well as three -800 passenger aircraft.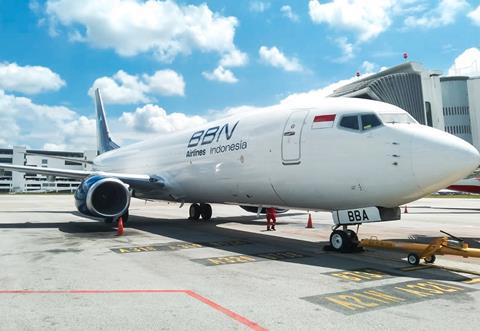 The four aircraft add to its existing freighter fleet of two 737s. BBN Indonesia says it will use the new jets on domestic and international routes from next year, "with a focus on the [Mainland China] to Bali route".
Martynas Grigas, BBN Indonesia's chairman, notes that wet-lease operators are "still a rarity" both in Indonesia and Asia.
"BBN Airlines Indonesia is expected to give an extra boost to support the ever-growing aviation needs in Indonesia. This expansion will allow us to better serve our customers and meet the growing demand from airline, logistics, and tour operator companies," Grigas adds.
BBN Indonesia secured its air operator's certificate on 31 August this year, and had disclosed a target of nine-aircraft fleet by the end of the year.