China Airlines has ended more than 45 years of Boeing 747 passenger operations with a flight to nowhere that circled Mount Fuji in Japan on its last 747-400.
On 20 March, China Airlines operated its last passenger-carrying 747 flight, aptly numbered CI2747, with a -400 registered B-18215. The aircraft, which the SkyTeam carrier took delivery of in 2005, is also the final passenger carrying 747-400 produced by Boeing.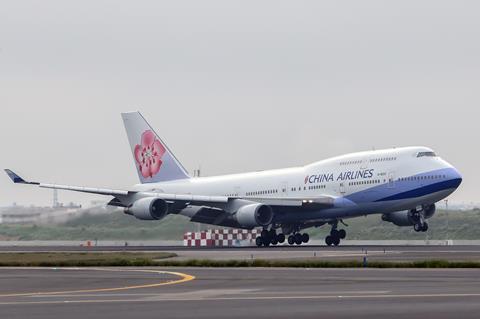 At 11:30 local time, the aircraft, carrying more than 350 passengers and crew, took off for one last time from Taipei Taoyuan international airport, heading north-east to Japan.
The flight, which lasted about 5 hours and 40 minutes, then circled Mount Fuji, before returning to Taipei.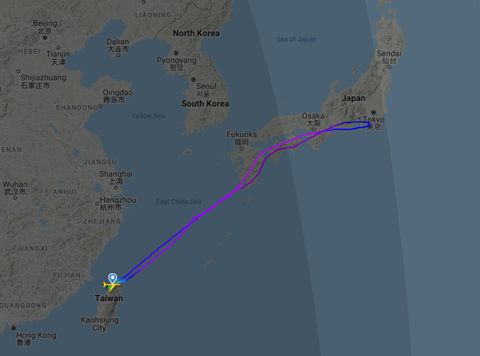 China Airlines was to have held the farewell event on 6 February, but later postponed the event to March amid coronavirus-related concerns.
The carrier had earlier indicated that it was going to retire the 747s by early 2021. China Airlines took delivery of its first 747-400 in 1990, going on to operate up to 15 examples in 2007.
The aircraft had been a mainstay on the airline's long-haul network, linking Taiwan with North America, Europe and Australia. It also operated high-density intra-Asian routes, including flights to Hong Kong and to Japan.
"China Airlines thanks the 747-400 passenger aircraft for its contributions to Taiwan and China Airlines, and hopes that every passenger will always remember the Queen of the Skies," the carrier says.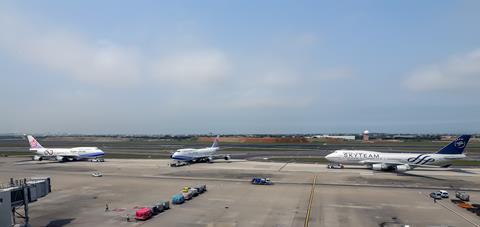 While the passenger variant has stopped flying, the carrier has a fleet of 18 747-400 freighters that are still flying. The carrier will, however, be replacing the aging freighters in the longer term by a fleet of 777Fs, which it started taking delivery of in December 2020.
For more than 45 years, China Airlines has operated different variants of the 747 passenger aircraft, beginning with a -100 in 1975. Two years later, it added its first 747SP, operating up to four examples, before retiring the aircraft in 2000.
China Airlines received its first and only 747-200B Combi in 1978, and took delivery of its first 747-200B a year later. It phased out the Combi aircraft in 1992, and retired the -200Bs by 2002.